Efficient Ways to Improve your Hotel Business in 2019
Lost in the rat race for the tech savvy hoteliers? Worried that you're not ahead of the technological trend that's consuming the hotel industry? Need some inspiration?
Easy InnKeeping helps your property, whether small, medium sized or large to get along in line with the rest of the crowd and see your property hit it off like never before !!
TRANSFORMING TO THE TECH SAVVY WORLD
Contemporary methods and strategies to gain visibility are now over the hill. Hoteliers are drastically moving to the cloud as it offers powerful tools to market and bring revenue to their property. Cloud based hotel softwares are bringing in just the niche what hotels and customers need these days. Independent hoteliers who dont see a need to switch to a tech savvy atmosphere are left behind in the race for what digital technology is offering. Are you one of them?
There are still more than what tools can help offer to you and to your property. Get started with Easy InnKeeping PMS that helps you rob the cradle effortlessly with a user friendly interface and key features that will jazz up your property and get you in line with the rest of the world. All you need is an internet connection to make the cut and get going !
GET GLOBAL REACH !
GOOGLE RANKS AND SEO
Social Media Marketing is the need of the hour! Get global reach and visibility for your software by optimizing your channel in ways that will induce the search engines to bring up your property on its top ranks. You don't have to spend a bomb to get visibility.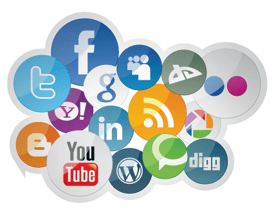 Update your social channels and keep your blog pages periodically updated to attract prospective leads and customers. Decide on your target audience, figure out what is that you need to share and see the responses blossoming today !!
FEEL THAT YOU'RE GETTINGPEANUTS FOR YOUR EFFORTS ??
Make a comeback with Easy InnKeeping's Easy WebRez that will fetch you direct bookings for your property. And yes, you can cut down on your commission costs by selling fewer rooms through OTA partners and make the most out of direct bookings.Through the increased use of online booking, you get to paddle your way to increase revenue for your property and take the floor with your competitors. Easy WebRez is available in Basic, Standard and Advanced versions.
Join Easy InnKeeping today and we will help you to effortlessly see your way to the top. With all the intuitive features EIKs got to offer, we have your property covered. With EIK, see significant increase in revenue and occupancy. Get it today!!!