Break Free with Easy InnKeeping !!!
GO EASY WITH EASY INNKEEPING
Having a hard time managing your Inn? Is your customer base dwindling?
Gracesoft provides you with a one stop solution for all your hotel needs - Easy InnKeeping ASP
Easy InnKeeping ASP provides you with intuitive and easy solutions for all your hotel needs and tailors your
requirements with world class features.Engage your guests and see sales soar high like never before !!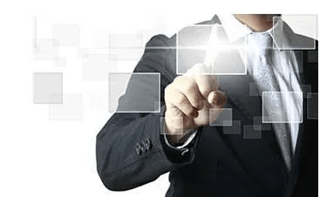 TRANSITION YOUR WEBSITE AND BOOKING ENGINE INTO A MOBILE FRIENDLY ENVIRONMENT
Research on mobile website usability shows that mobile-optimized websites significantly improve user experience and satisfaction, which makes a positive impression when it counts. Gracesoft's Easy InnKeeping ASP helps your customers get an optimal experience by allowing them to book reservations and inevitably make reservations from their mobile devices. Don't lose out on your potential business. Get a demo of Easy InnKeeping today and see your business transform into an epicentre of profit!!
GETTING THE MOST OUT OF GDS
Easy InnKeeping ASP provides access to thousands of internet booking sites such as Travelocity, Hotwire and Orbitz as well as 250,000 travel agents worldwide. With the help of such seamless integration and access to numerous OTAs, you can gain global reach and visibility in a way like never before. Go beyond your local market place and get a global touch to your property today !!!
NOW YOU CAN AFFORD ALL THAT IN GROUND POOL !!
In addition to all the intuitive features that Easy InnKeeping ASP has for you, it is available to you in a most affordable pricing. Easy InnKeeping Basic, Advanced and Premium versions are priced at interesting rates. Feature-rich, fast and efficient is the niche of Easy InnKeeping. Read more about our pricing here.
Experience the simplicity of GraceSoft's Easy InnKeeping ASP.
All you have to do is GET A FREE TRIAL TODAY!!