GraceSoft has over 20 years of experience providing hotel management software worldwide for top hotels,
motels, inns, small hotels, resorts, serviced apartments & more.
We serve clients across UAE, Dubai & Kuwait with an affordable cost and robust offering of features they expect from their hotel PMS system, which will help keep costs down while providing greater insight into managing operations more easily than ever before!
Welcome to GraceSoft
we have more than 20 years of experience in providing hotel management software in India for top hotels, motels, inns or small hotels serviced apartments, condo and vacation rentals.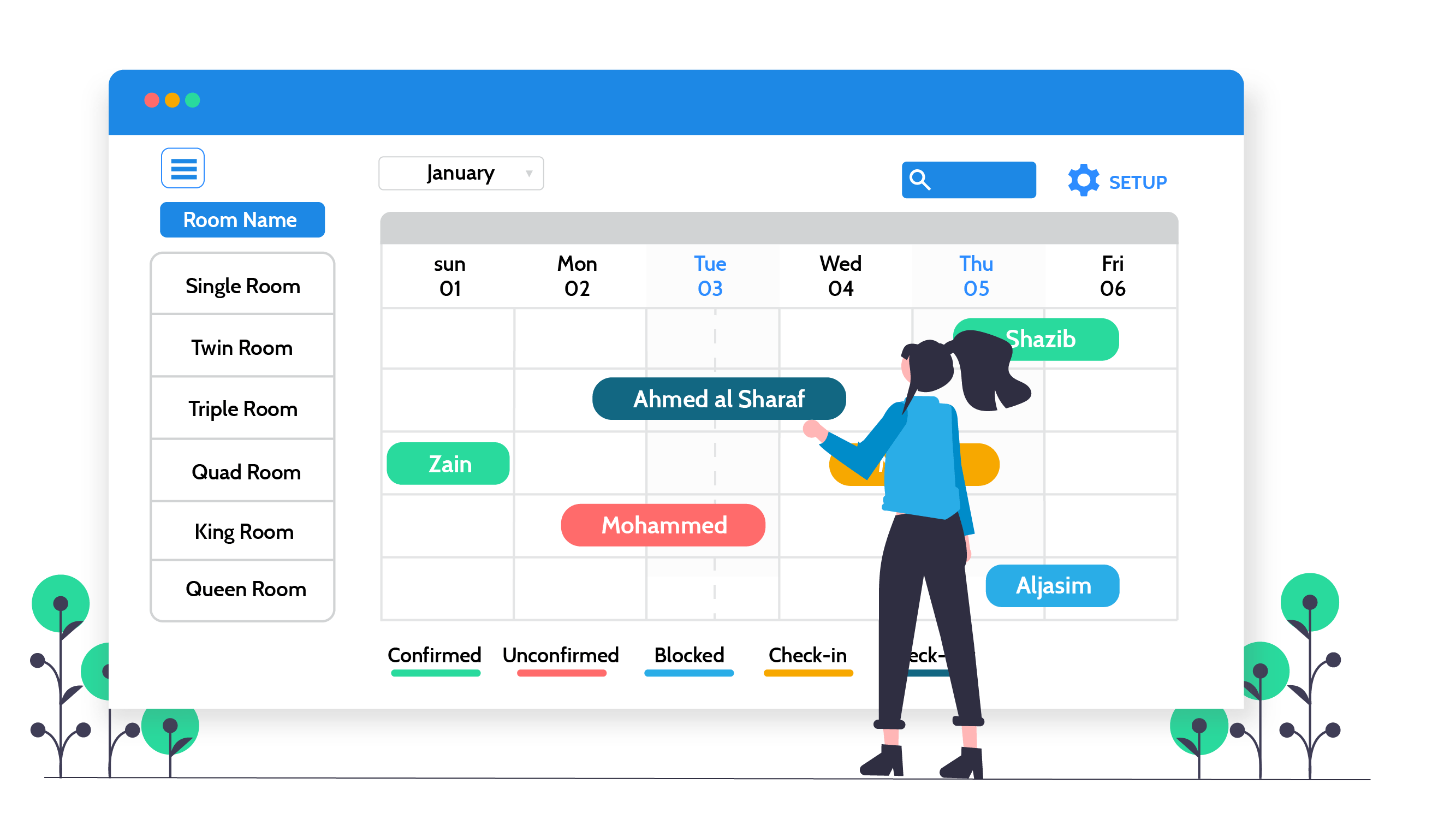 Gracesoft's one-stop-shop for hotels & lodging properties provides a comprehensive range of features to manage the operations in your business. We provide everything you need from reservations and channel management, email marketing POS systems, and gift shop operation!
We are committed to providing the best possible experience for our clients. We have an amazing team of software engineers and designers who work tirelessly day-in, ensuring that your needs come first in everything we do!
In Easy InnKeeping, you can find many features to manage all your property reservations in one place.
It is an all in one hotel software package in UAE which includ

es,
PMS system

Online Booking Engine

Channel Manager/OTAs

Point of Sale

CRM – Email Marketing

Secure payment

processing
We offer our Middle East-based software at market-friendly prices which will fit within any budget without sacrificing functionality or quality."
We want to make your move as easy and stress-free for you. We offer several packages, so there's an option available no matter what kind of property/units you prefer! To learn more about pricing & Easy Innkeeping services please check out our website's pricing page
We're happy to answer any questions about costs and which features are included in each package.
Please feel free to reach out on Chat, where one professional staff member will be happy to help answer them!
We make it a priority to provide the best customer service. So if you ever have any questions or concerns, don't hesitate to reach out! Our clients are always happy when they receive quality work from us - that's why we're here 24/7 for all your needs and inquiries as well!
Before starting our paid service, you can check our