Condo Management Software.
GraceSoft Easy Innkeeping has been serving the hospitality industry since 1999
Welcome to GraceSoft's Easy Innkeeping Condo Management Software!
Our Condo hotel software encompasses a wide range of functionalities including reservation management, an owner portal, streamlined guest communication via texting and emails, comprehensive owner reporting, maintenance management, housekeeping and several other features.
Condos Vs Serviced Apartments:
In many countries the term Condo and Serviced Apartments are used interchangeably. In our condo management software, we recognize the variations in terminologies across different countries. In the USA, these properties are commonly known as condos, whereas in other countries, they are referred to as serviced apartments. Nonetheless, irrespective of the terminology, our software is specifically designed to effectively manage and streamline the operations of these property types.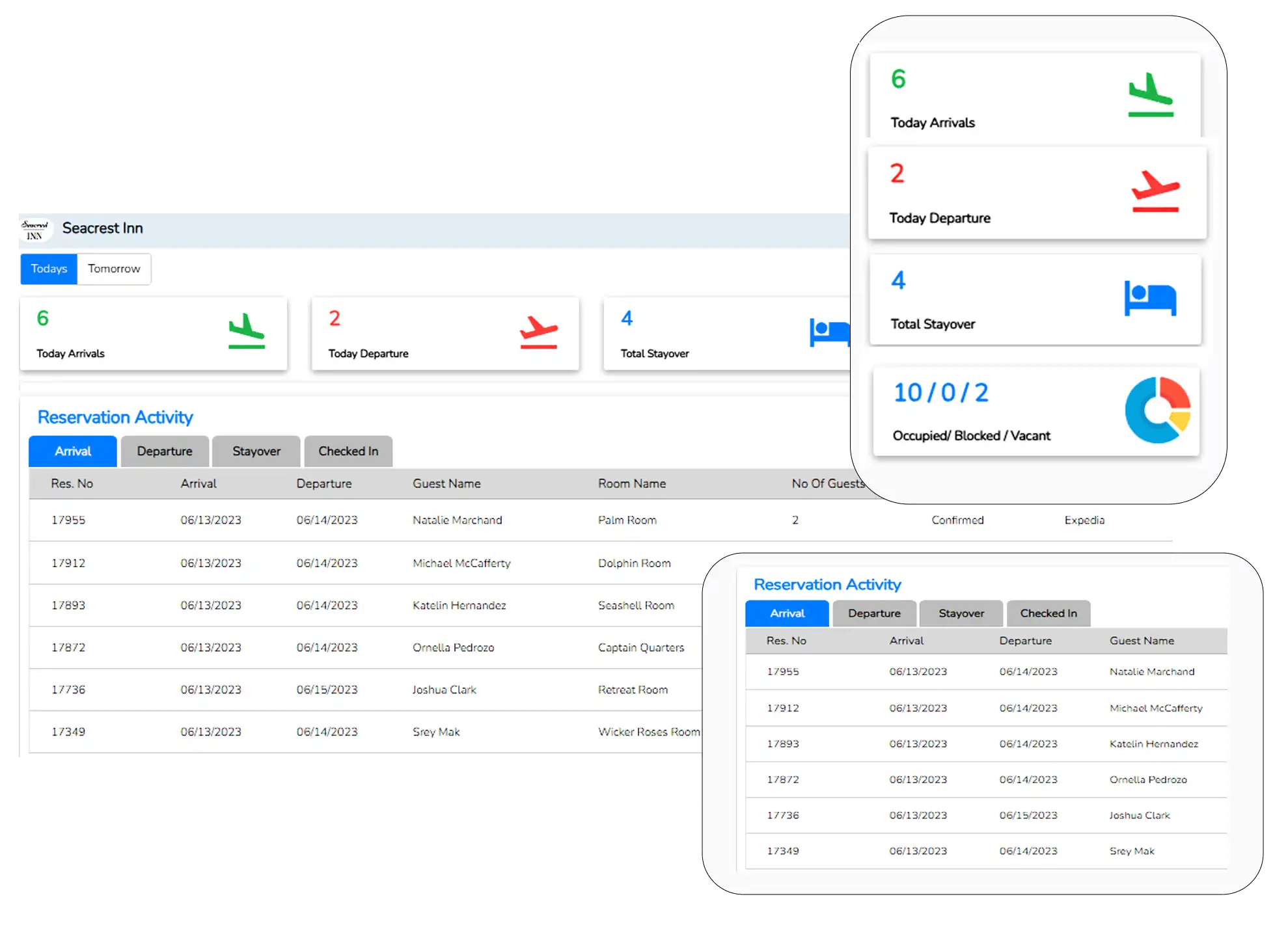 Condominium Management Software Features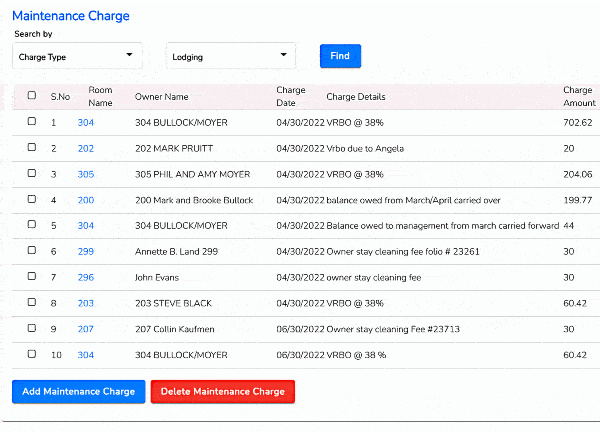 * Seamless integration with PMS, online booking engine (Easy WebRez), customer relationship manager (Email Marketing), and more.
* Manage your entire business from one place.
* Access to features such as financial accounting, reporting, billing management, and online reservations.
* Send bulk emails directly to customers who book through our reservation system.
* Centralized platform for effortless condominium management.
* Maximize operational efficiency.
* Elevate your condominium management experience.
* All-in-one solution for comprehensive management.
Condo Owner Portal: Convenient and Easy
A condo owner portal is a cloud-based condo software that provides users with all their information needs. From schedules, reports, payments, and other features! The condo owner portal is a new way to find information about your building and its amenities.
* Reservation Restriction: You have the flexibility to set reservation restrictions per year, allowing you to customize the rules according to your building's needs. These settings can be easily managed through the default settings page.
* Holiday Reservation Restriction: You can set specific restrictions for holiday reservations in our system. Our system will display an alert if an owner attempts to make a reservation during a season that exceeds the allocated number of reservations. By using this feature, you can prevent overbooking during busy periods and maintain fairness.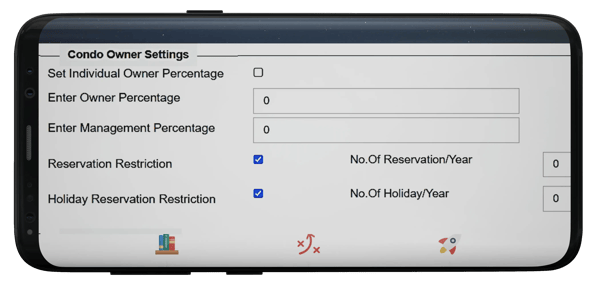 Save Time with Accurate Owner Statements
GraceSoft's Easy Innkeeping Condo management software offers a seamless solution for generating accurate owner statements. By integrating flawlessly with your Property Management System (PMS), our software ensures that your owner statements reflect room charges for tax and maintenance. Our accurate owner statements are an essential tool for property owners and managers.
Our condo software provides a range of comprehensive reports to help you effectively manage your condominium operations. These reports offer valuable insights and facilitate efficient decision-making. Here are the key reports available in our condo software:
Condo Owner Report:
* This report displays the room revenue and the percentage of the amount that needs to be given to the owner of each unit.
* Only owners assigned in the Room Setup screen can be selected to generate this owner-based report.
Condo Owner Expense Report:
The Condo Owner Expense Report provides a detailed overview of the expenses associated with each condo owner.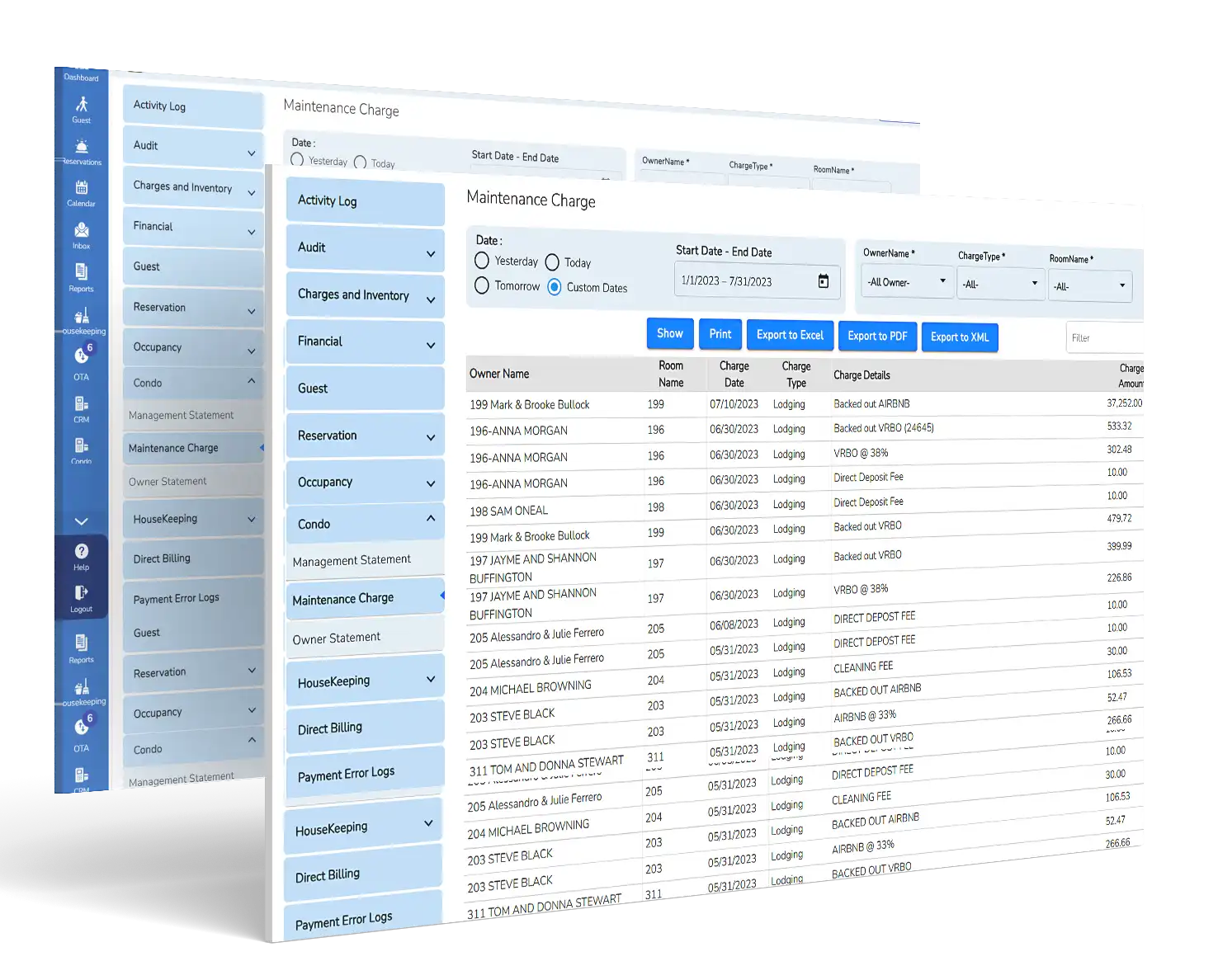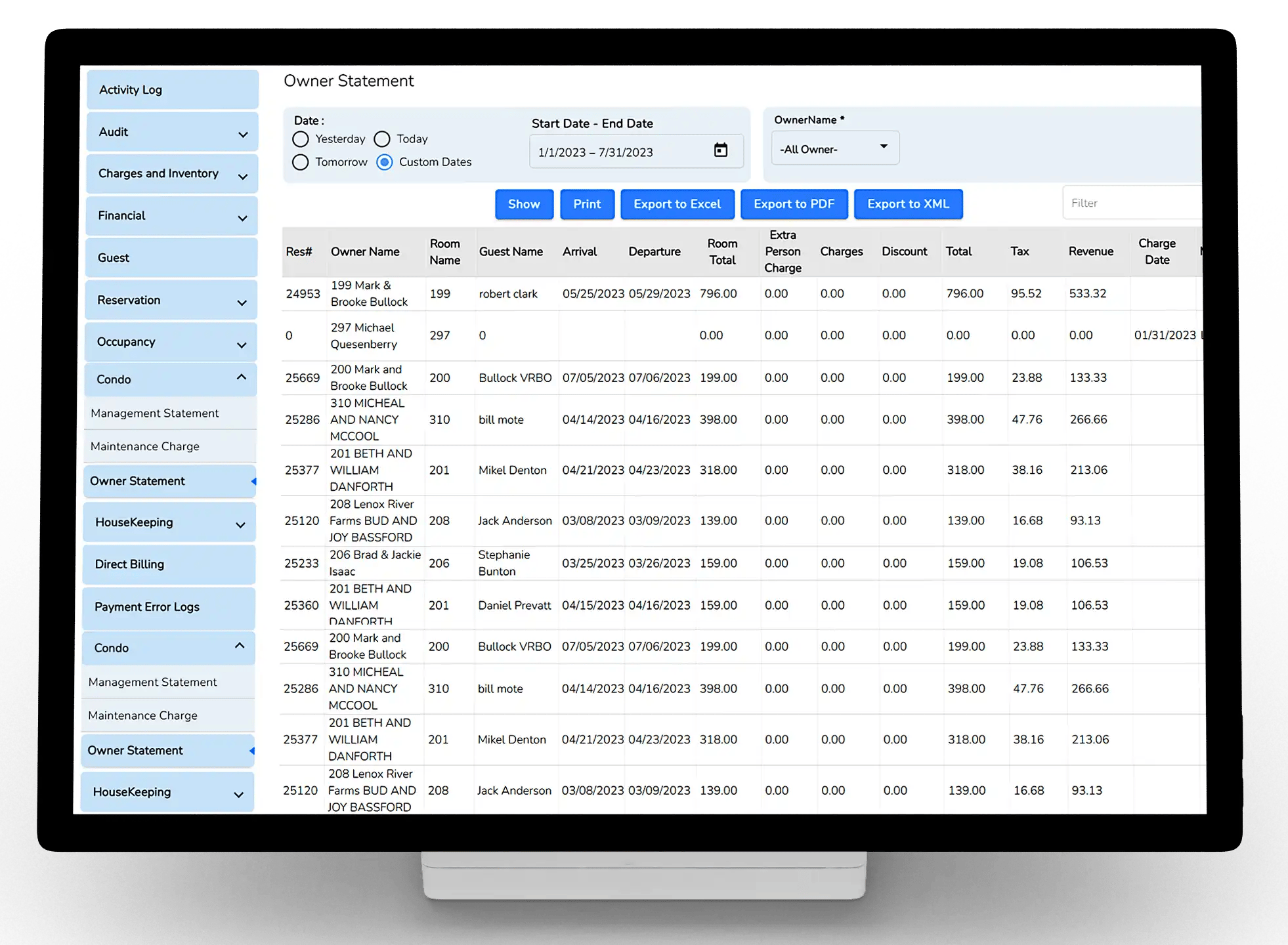 Condo Owner Statement Report:
* The Condo Owner Statement Report allows you to view and generate statements for each owner on a weekly or monthly basis.
* The statement includes essential information such as Reservation ID, Guest Name, Maintenance Type, Maintenance Detail, Maintenance Date, Room Name, Arrival Date, Departure Date, Room Total, Other Charges, Tax, and Percentage Maintenance Charge.
Condo Payment Reports:
The Condo Payment Report showcases the room revenue generated by each selected owner, along with a record of payments made for each reservation..
Maintenance Reports:
* The Maintenance Reports provide a comprehensive overview of maintenance-related details.
* These reports include information such as Owner Name, Room Name, Charge Type, Charge Detail, Charge Amount, and Added/Modified Date.
Management Statement:
* The Management Statement is a valuable report that can be generated for each owner on a weekly or monthly basis.
* This report offers insights into key management aspects and can be printed and distributed as needed.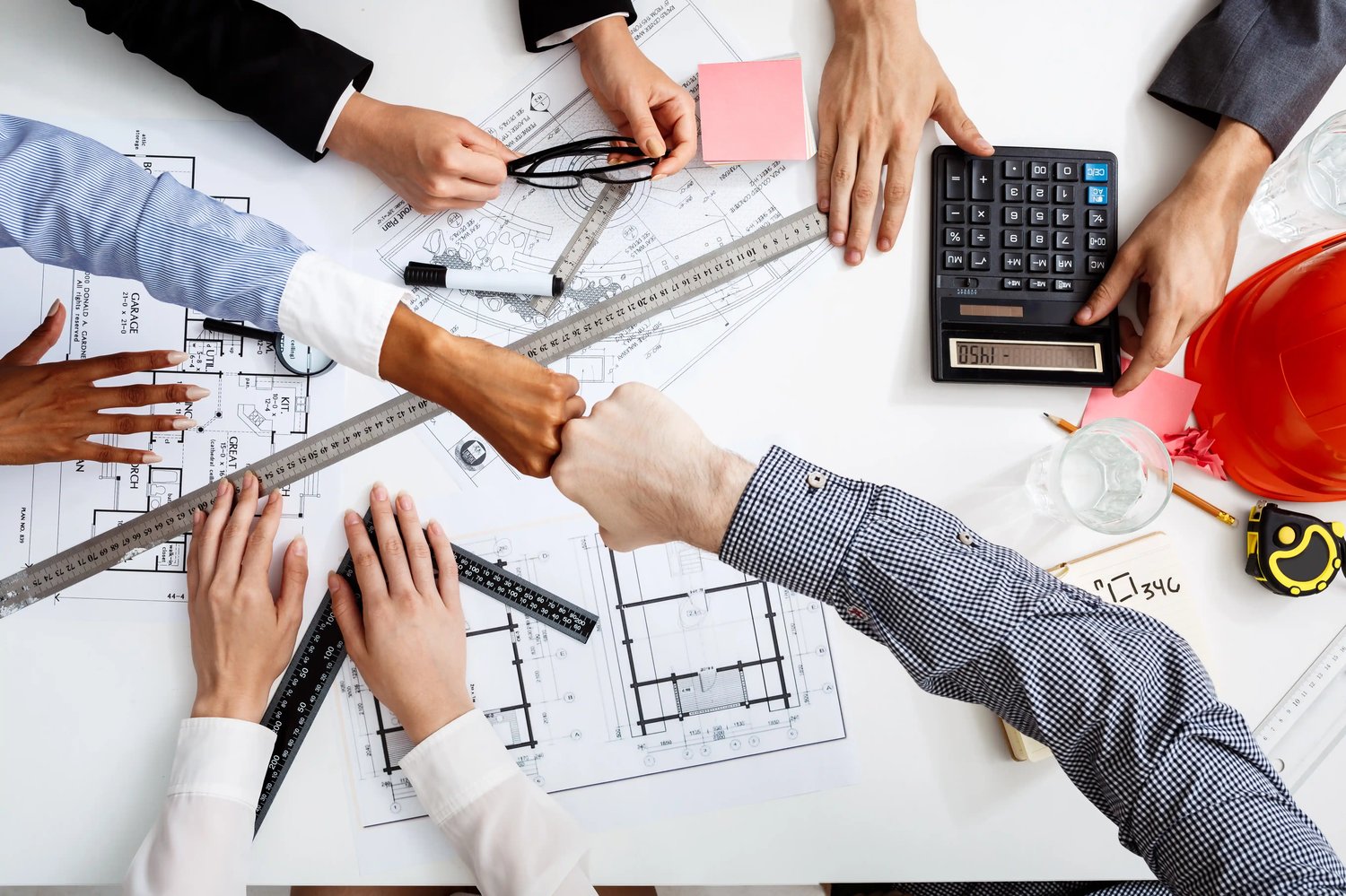 Streamline Condo Maintenance with Our condominium software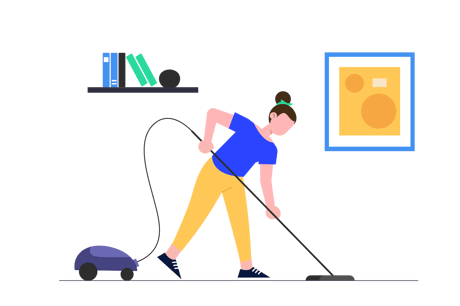 Efficiently manage and track maintenance charges with our condo maintenance feature.
* Add Maintenance Charge: Easily add maintenance charges by clicking on the "Add Maintenance Charge" button.
* Maintenance Charge Listing: Access the Maintenance Charge Listing screen to view and manage all maintenance charges.
Condo Rotation
Enhance the order of rooms displayed in your online booking engine with our condo rotation feature. This feature allows you to sort rooms based on specific criteria, providing a seamless booking experience for your customers. Here are the available rotation options:
* Rotate Rooms based on Date: This option enables you to prioritize room display based on the current date. Rooms can be rotated automatically to ensure fairness and equal exposure to potential guests.
* Custom Rotation: With the custom rotation feature, you have the flexibility to define your own sorting criteria. Customize the order in which rooms are displayed to align with your specific requirements and preferences. .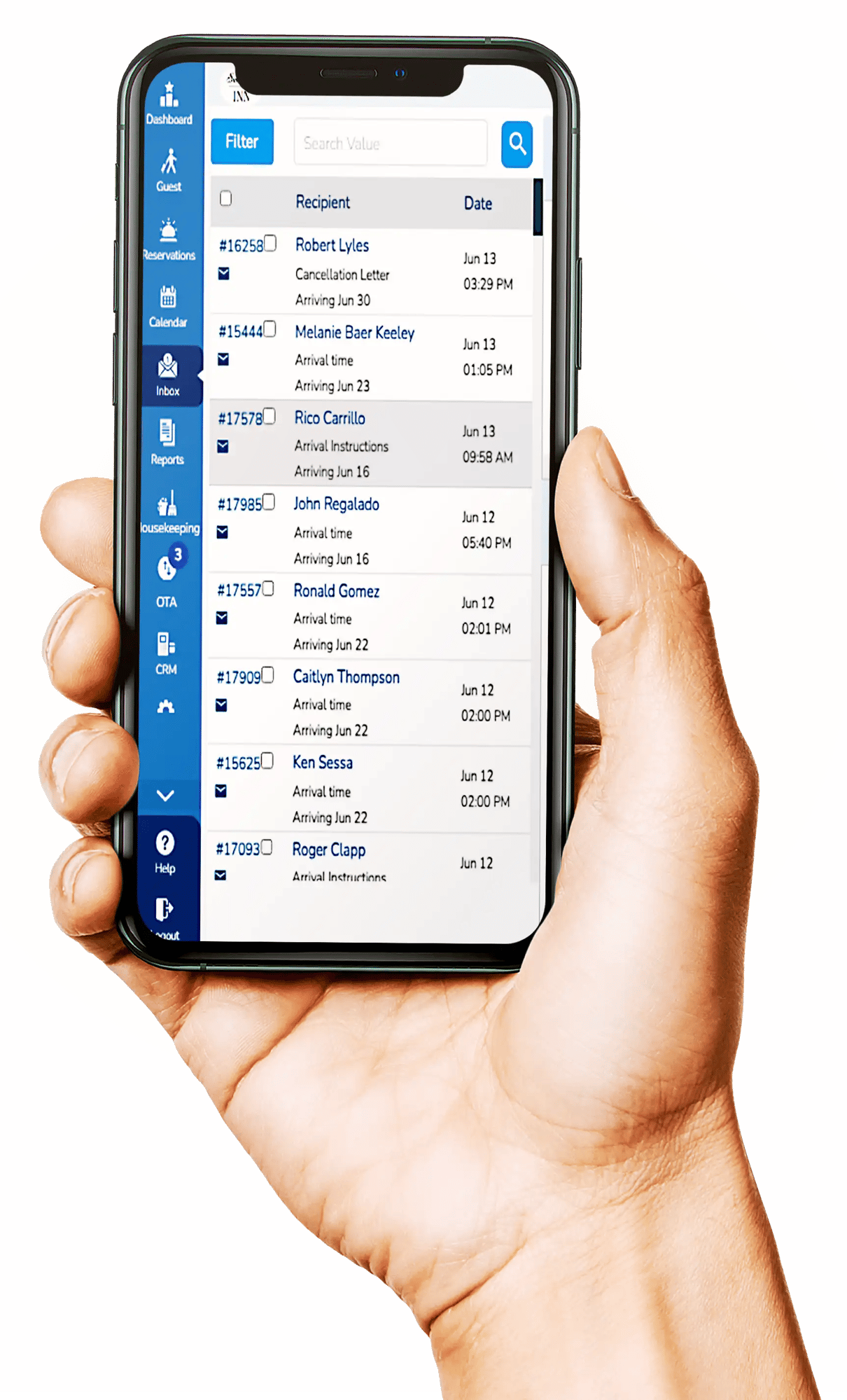 Mobile friendly and Easy to use

interface
The condominium management software offers an intuitive and mobile-friendly interface that puts you in control. With a user-friendly design that works seamlessly on any device, including your phone, tablet, or laptop, the software makes condo management effortless.
Online booking engine (Easy WebRez)
• Seamless integration: Our online booking engine integrates with your website and social media pages, allowing your guests to book directly from your online presence, without having to switch to third-party booking platforms.

• Cost savings: By offering direct bookings on your website, Facebook, Google Hotels, and TripAdvisor you can save money on commission fees charged by third-party services.

• Easy booking process: Our user-friendly booking interface makes it easy for your guests to select their preferred room type, check availability, and complete their booking in just a few clicks.

• Instant confirmation: Our booking engine sends instant confirmation emails to your guests, confirming their reservation details and reducing the likelihood of booking errors or misunderstandings.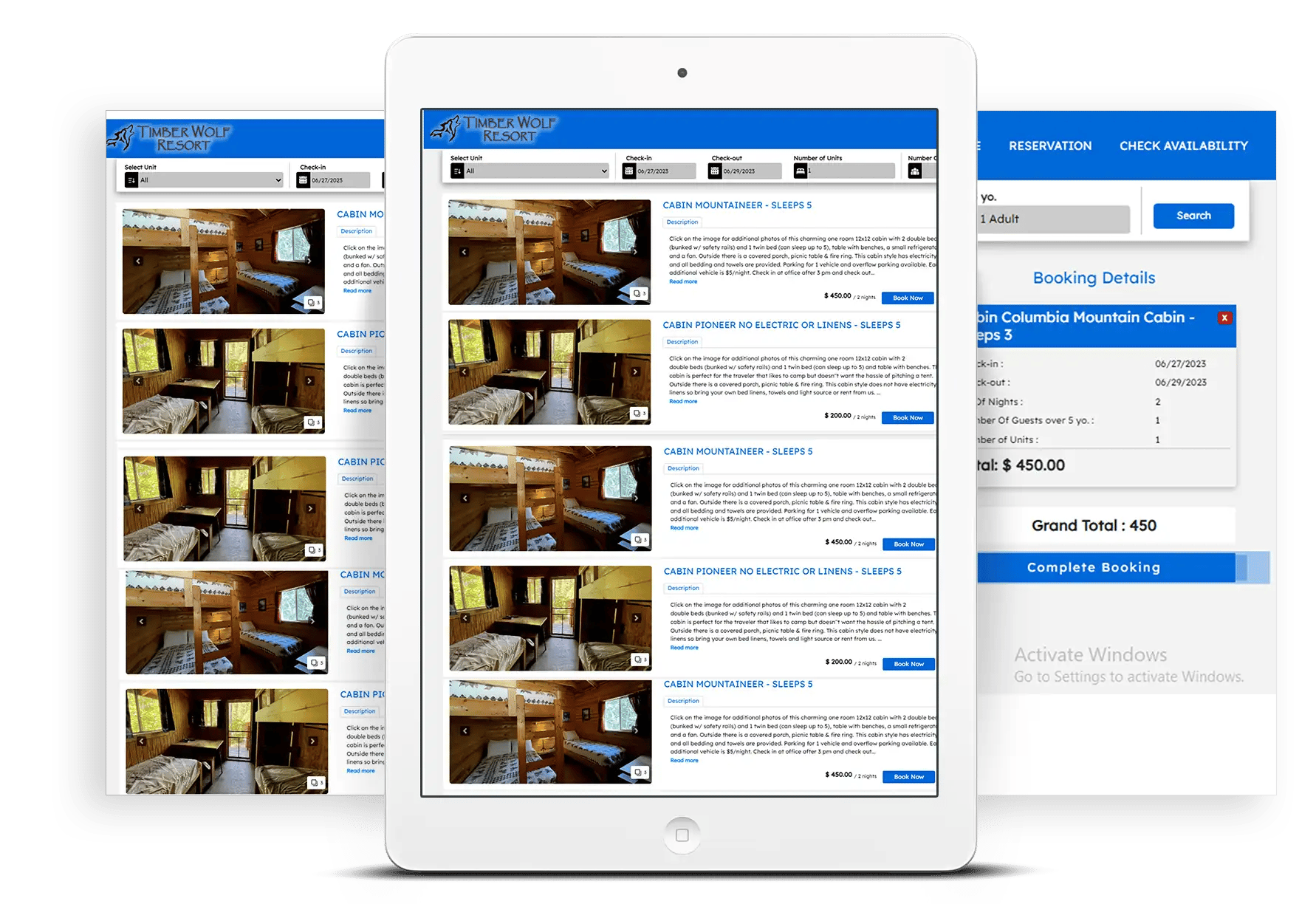 GraceSoft integrates with all the leading booking platforms,
zero added commissions.


Auto payments
Our booking engine provides an option to process a payment at the time of booking. Additionally, the auto-payment option offers the ability for managers to set up the guest credit card to process the rest of the payment at the time of check-in, or any number of days before check-in. This enables the complete guest payment to be automated without any human intervention.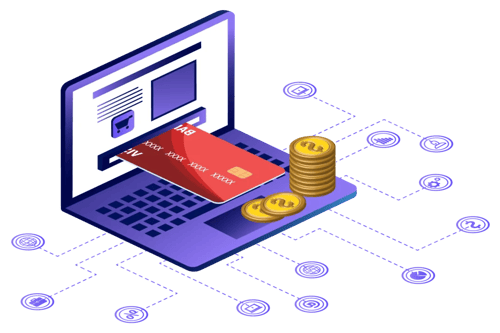 Integration with payment gateways
Connect with multiple payment gateways such as Stripe, Square, Monoris, Authorize.Net., PayStack(Africa), Cashfree(India), shift 4 and PayPal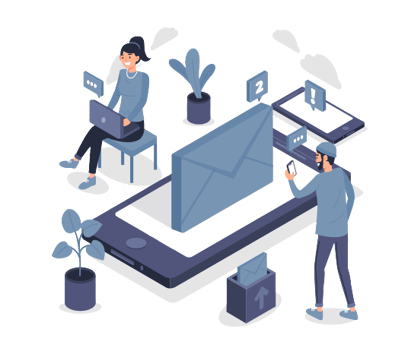 Unified Inbox
Provides two- way communication for both Email and text messages. All guest communications streamlined
in one single inbox
Connect with CRM
Manage sales accounts and communications with E-Connect CRM, the email marketing platform is built for hospitality businesses. Store all your guest profiles, Automate confirmation emails & greetings. Send emails & SMS to the guests to notify them of their check-ins & check-outs
Point of Sale system (POS)
Manage your gift shops, café, bar, room service, retail shops and restaurants. Integrate the PMS with POS.
Customized Websites
Find the perfect website template for your property with our wide selection. With our flexible, easy-to-use website editor you can update or change your images and content to suit any need.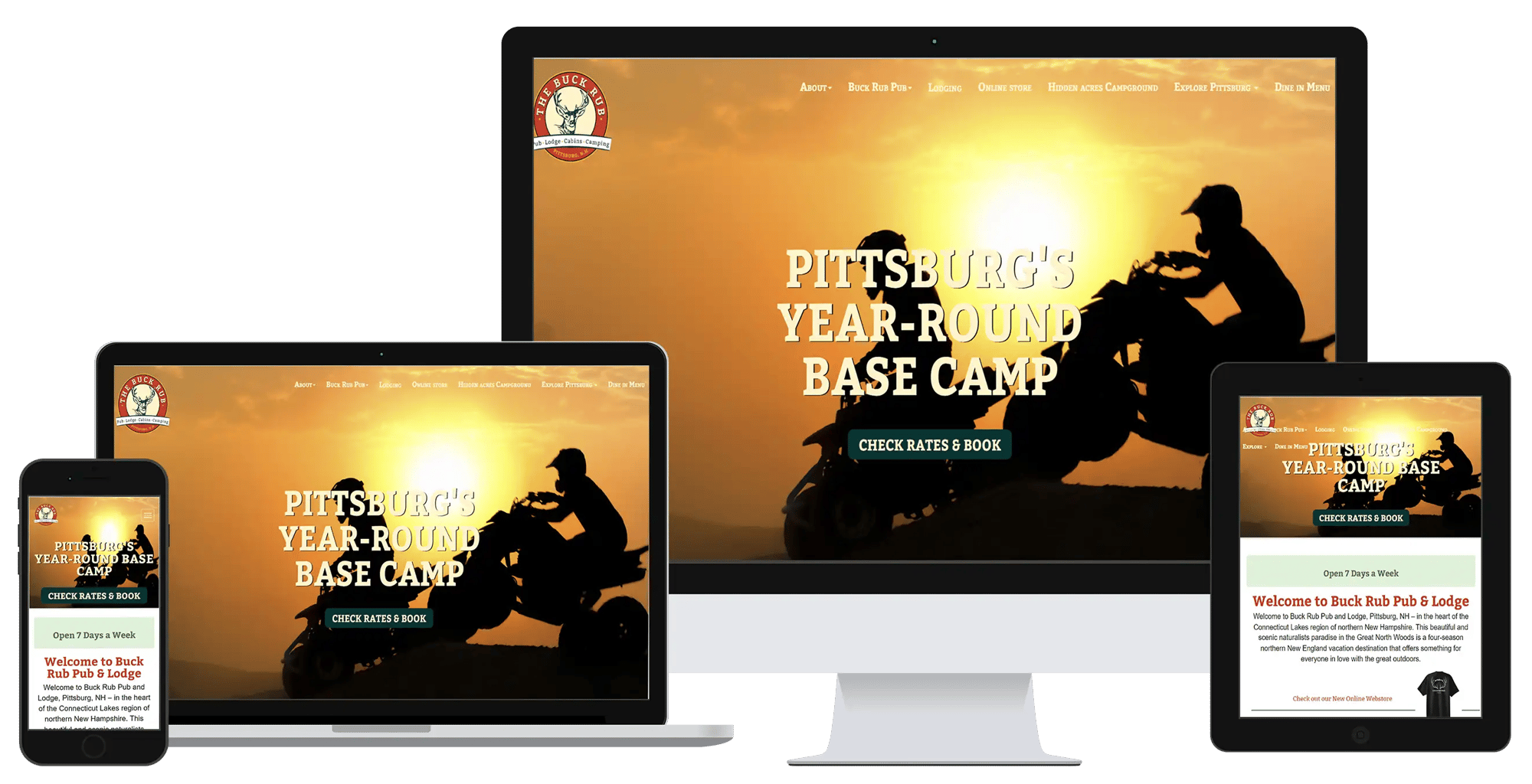 Try out a free trial of our condo management software and experience all its benefits today!