EasyInnKeeping (EIK) 8.2 rejuvenates reservation experience

Pari
Easy InnKeeping 8.2 was created to address issues generatedby the updated version of Internet Explorer, to provide two more booking options for for making reservations with in Easy InnKeeping, and a few more minor updates.
Below highlights the primary updates to the software, you can also review the detail discription of all updates by reading the Easy InnKeeping 8.2 Release Notes. We welcome any feedback you may about about this update or any other aspects of our software and service.

IE 10 COMPATIBILTY is now complete
We listened to your feedback and have tested our software on the new Internet Explorer 10 browser and have made the neccessary updates to our software. As a company, we still recommend Firefox as the browser of choice, but we also recognize the bennefits of the updated version of Internet Explorer and have listed some of the possiable bennefits of using IE10.
Top five reasons, why IE 10 compatibility is essential for EIK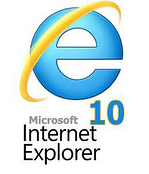 Fast

- IE 10 is fast. IE 10 renders pages faster than other browsers and performs incredibly well.

Fluid

- All graphics, video, and text in IE10 are hardware-accelerated. The good news is that hardware acceleration is balanced with battery power, ensuring you can be productive for longer periods of time before having to recharge. Mobility and productivity go hand in hand.

Perfect for touch

- IE10 is perfect for touch, and handles simultaneous points of touch and gesture-based input for operating your reservation software.

Easy, site-centric design

- The new Internet Explorer 10 interface for Windows 8 dedicates even more of the screen to your sites, with full-screen web and navigational controls that appear as needed.

Safer

- Better security is the number one reason that firms upgrade browsers. Internet Explorer helps you lead the way in protecting you and your business.

DRAG & BOOK RESERVATION SCREEN
This feature greatly simplifies the process of booking rooms, exspecially multi room and date bookings. Booking Rooms becomes as easy as you do other things on the PMS, with the aid of the Drag & Book Feature.
- Forget strenuous booking process with Drag & Book.
- Make reservations with one click of the mouse.
- Drag & Book enables you to book multiple rooms of same type and multiple rooms of multiple types.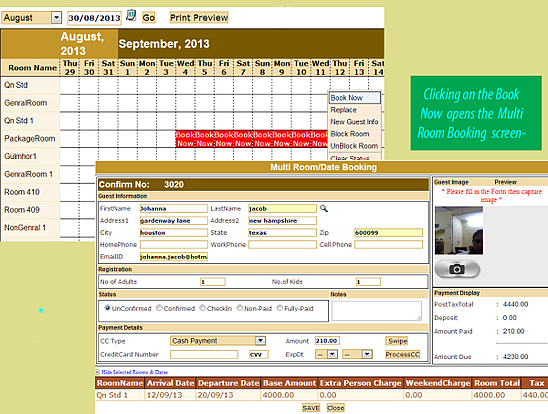 - Instant booking available with Multi Booking feature.
- Strengthen customer satisfaction by making reservations almost instantly.
- All in one booking screen along with the provision to capture guest image.

TEMPORARY ROOM TYPE BOOKING
A brand new feature that has been introduced for the Room Type Calendars. This release feature provides you with the ability to block and book rooms of any number and of any room type.
- Book rooms using the UnAssigned Room Reservation screen.
- Block rooms with the Reservation By Room Type screen.
- You can now block room types, and your guest arrives they are assured of getting the correct type of room from you available inventory. This gives you the flexiablity of assigning rooms as teh guest arrive at your property.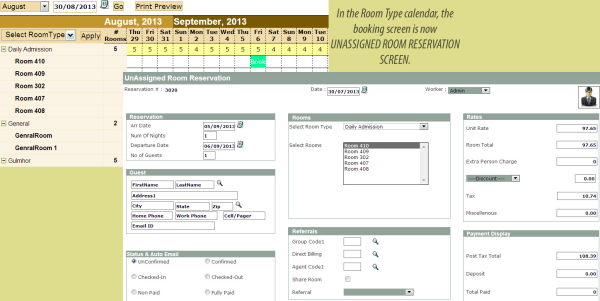 Other Minor Updates
- Calendar Header Update
- Today Button added to the Calendar Charts
- Reservation Information Summary updated as a tool tip on the Calendar Screens
- Guest Image option added to the Guest Record details
- Report Menu listed added to the left on the Report Page
Thanks for using Easy InnKeeping, we welcome any feedback you may have regarding our products & services.