5 Best Hotel Management Software 2023

GraceSoft team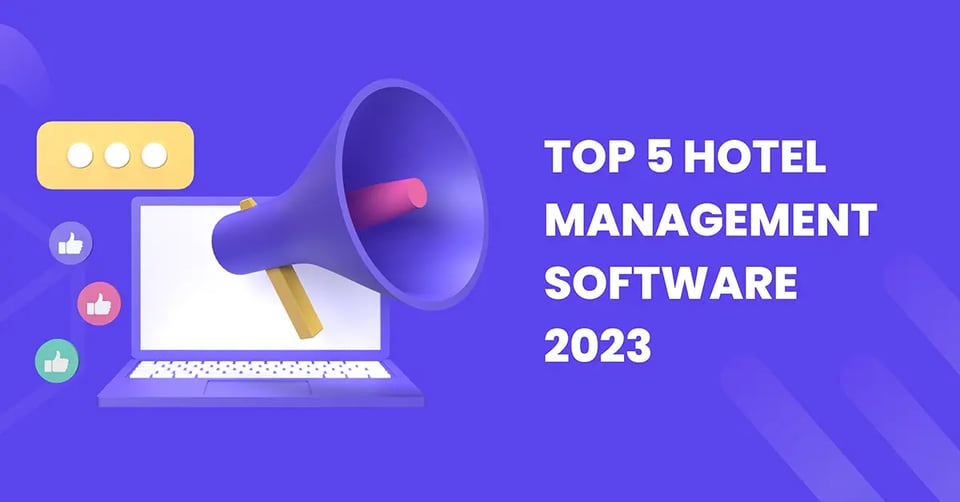 If you're like most hotel owners, you're always looking for ways to make your property more efficient and profitable. One way to do that is by using hotel management software. This software can help you manage everything from reservations and check-ins to billing and room availability.
There are a lot of different hotel management software programs available, so it's important to choose one that fits your specific needs. Do your research and find a program that offers all the features you need, as well as one that is easy to use. Once you've found the right software, be sure to familiarize yourself with it thoroughly so you can take full advantage of its capabilities.
And don't forget to keep up with the latest trends in the industry so you can stay ahead of the competition!
In this blog post, we'll review the 5 best hotel management software programs of 2023
1. GraceSoft's Easy Innkeeping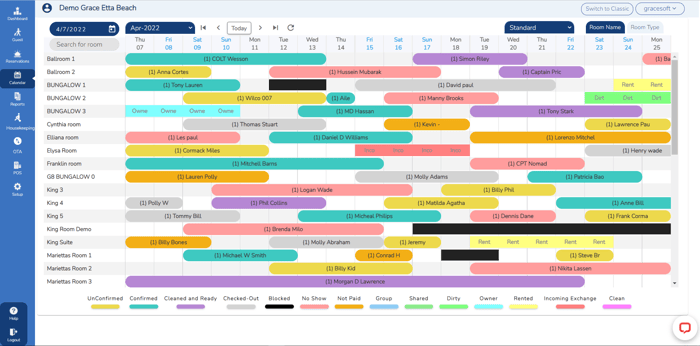 Overview: GraceSoft's Easy InnKeeping is a easy-to use hotel reservation software that allows small to medium-sized hospitality businesses to capture bookings, track guests, and process payments. This software suite includes a real-time web-based room booking system, an integrated CRM and POS (point of sale), and a multi-language interface.
Features:
Front office management
Online booking engine
Reservations calendar

Credit Card processing

GDS/OTA integration

CRM & Email Marketing

Unified Inbox

Housekeeping management
Customised website
Single & Multi-property
Point of sale (POS)
Vacation rental
Pricing: Starts at $69 and provides a 14-day free trial.
What the pros say:
Easy InnKeeping has made a huge improvement to our processes for scheduling and managing reservations. It is fairly intuitive to use, good functionality for creating and changing reservations, emailing guests, etc. I appreciate that the support staff is available, listens to suggestions and generally responds quickly.
read more testimonials..
Jotform included GraceSoft's Easy Innkeeping in their list of the top 7 best hotel reservation and management systems.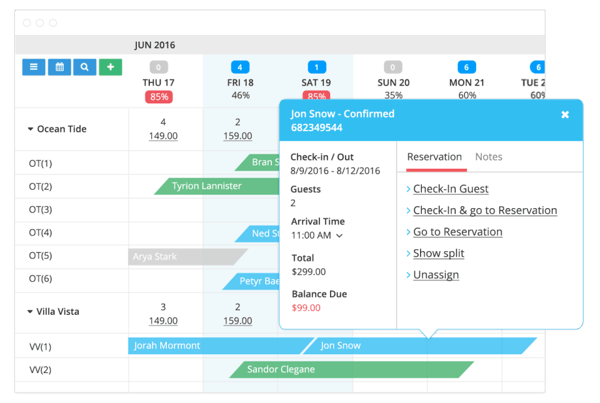 Cloudbeds' myfrontdesk module helps users manage rooms and reservations by providing a drag-and-drop calendar, room and bed assignments, invoicing, accounting tools, a housekeeping management system, and guest registration cards.
Pricing: Varies based on the size of your hotel, so contact customer service to find out how much a plan will cost for you.
What the pros say: We are very happy with the software - it gives us exactly what we need and the results are excellent. Great Support and very helpful when it comes to problems.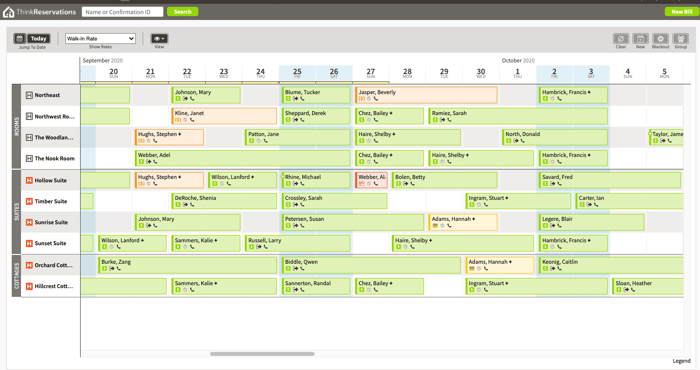 Overview: ThinkReservation makes it easy for you and your staff to manage a high-end independent bed & breakfast, boutique hotel, or property group. The platform automates and simplifies day-to-day business operations, providing users with comprehensive capabilities to make data driven decisions!
The ThinkReservations booking engine has a user-friendly interface that allows for intuitive navigation. The integrated channel manager partners with OTA's in real time, and automatic rate adjustments ensure profit growth by driving revenue more effectively than ever before!
Pricing: ThinkReservations is priced at $10 per room/unit per month, with a minimum of $50 per month.
What the pros say: I have had nothing but positive experiences with ThinkReservations. Their customer service is easily available and they are always happy to help.
4. Hotelogix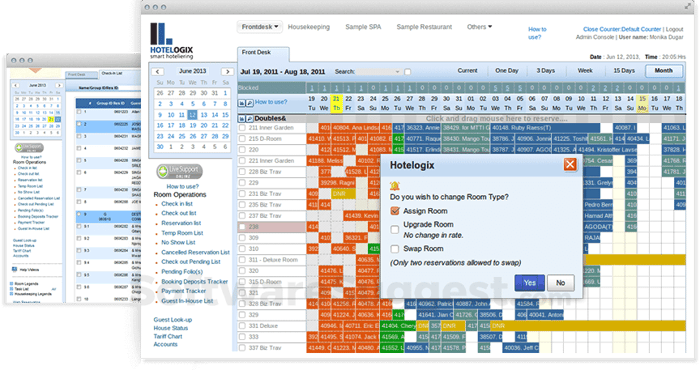 Overview: Hotelogix is cutting-edge cloud-based software designed exclusively for hotel owners and managers to lighten their workload by automating their process. To expand your market reach and boost occupancy rates, Hotelogix allows real-time interaction with all major online travel agencies (OTAs) and global distribution systems (GDS).
Hotelogix has a specific set of functionality for multi-property operators that centralises operations into a single platform. A central reservation office, group revenue management tools, profile management for corporates and travel agents, and cross-property guest profiles are among the features.
Pricing: Plans are priced per room, so the cost quickly adds up for larger properties. However, if you look at it from a value standpoint, all of these useful features included in their software may be worth your time!
What the pros say: For any new hotel, Hotelogix it a good way to start, especially small size business. Very easy to use and the suport team is very responsive and available.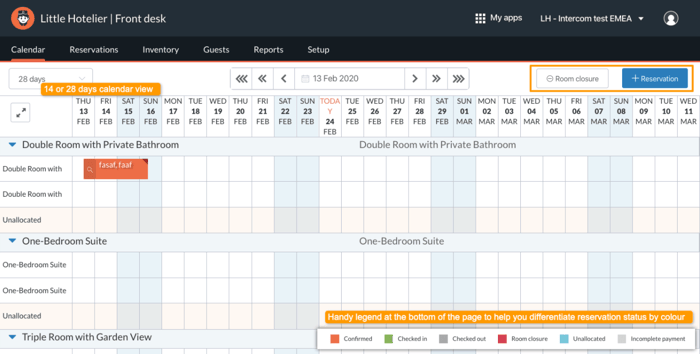 Overview:
Little Hotelier is the perfect platform for small hotels. specifically made for small establishments like bed and breakfasts, inns, motels, guesthouses, vacation rentals, hostels, motels, pubs, cabins, and camping accommodations.
Little Hotelier's free mobile app helps you manage your property from anywhere, even while on the go. You can check guests in and out with ease using this innovative technology!
Pricing: starts at $30 per month plus 1% of the total booking value.
What the pros say: The ease of use and easy to understand process as well as being extremely user friendly is what I like most about Little Hotelier
So, there you have it – the 5 best hotel management softwares of 2022.
We hope this list helps you find the perfect program for your business. Keep in mind that no matter which program you choose, always make sure to research and compare different options before making a final decision.