Switching to New Layout

GraceSoft team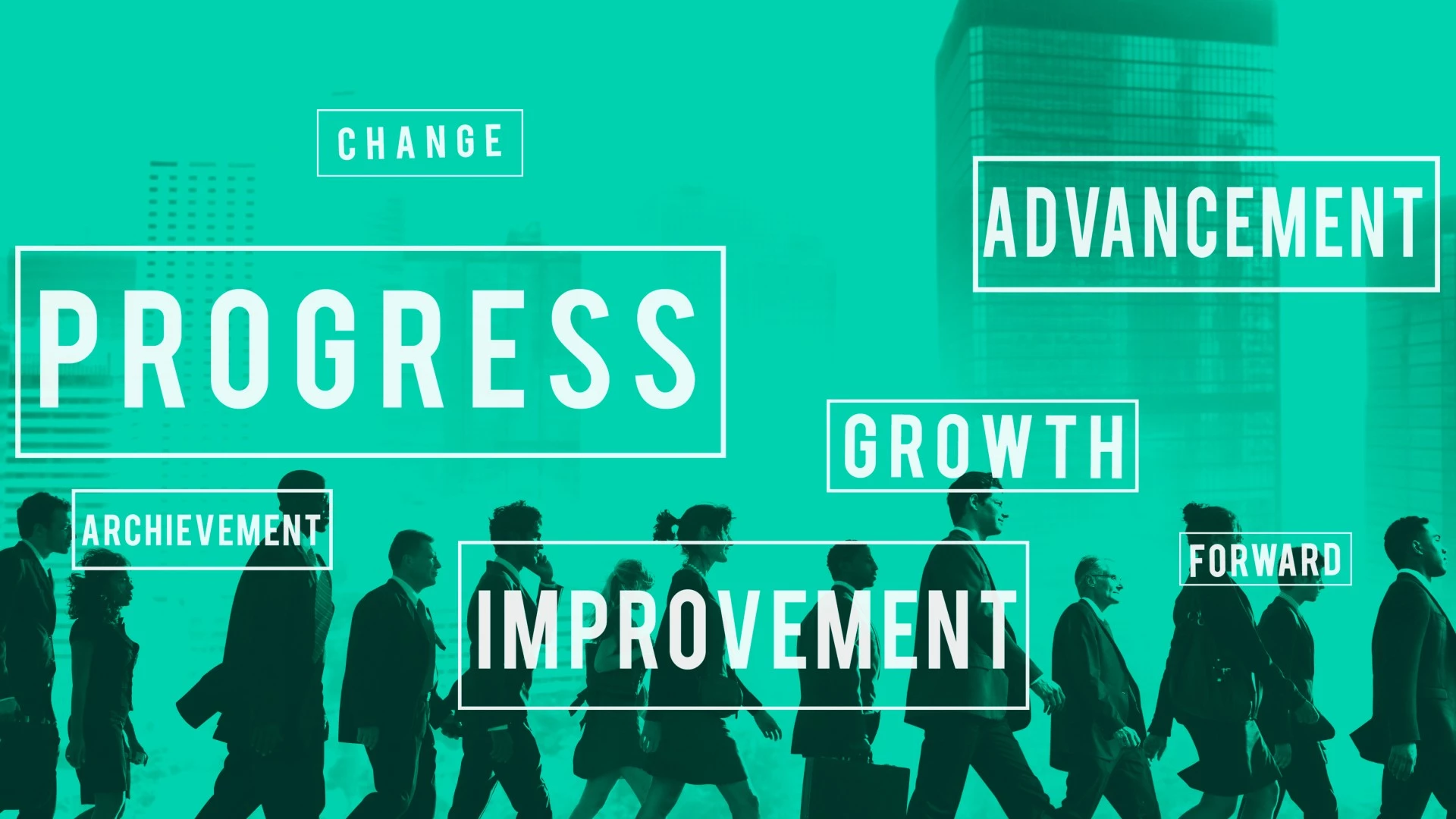 We are happy to announce that our new user interface, Breakthrough is now available on Beta! In addition, we have simplified the design for a more user-friendly experience.
The All-new User interface is now on Beta, and we are very excited to show you all the great things that it has to offer. Our team has been working hard on making the interface easier to use, faster than ever before, and more intuitive. We hope you enjoy all of the wonderful changes that have come with this update! Stay tuned for more updates coming soon.
To try our all New UI, Follow the following steps:
Once you log in to your PMS, you will find Try the Beta on the top highlighted, as shown below.

Now click on the Try Beta, and it will direct you to a New User Interface, as shown below.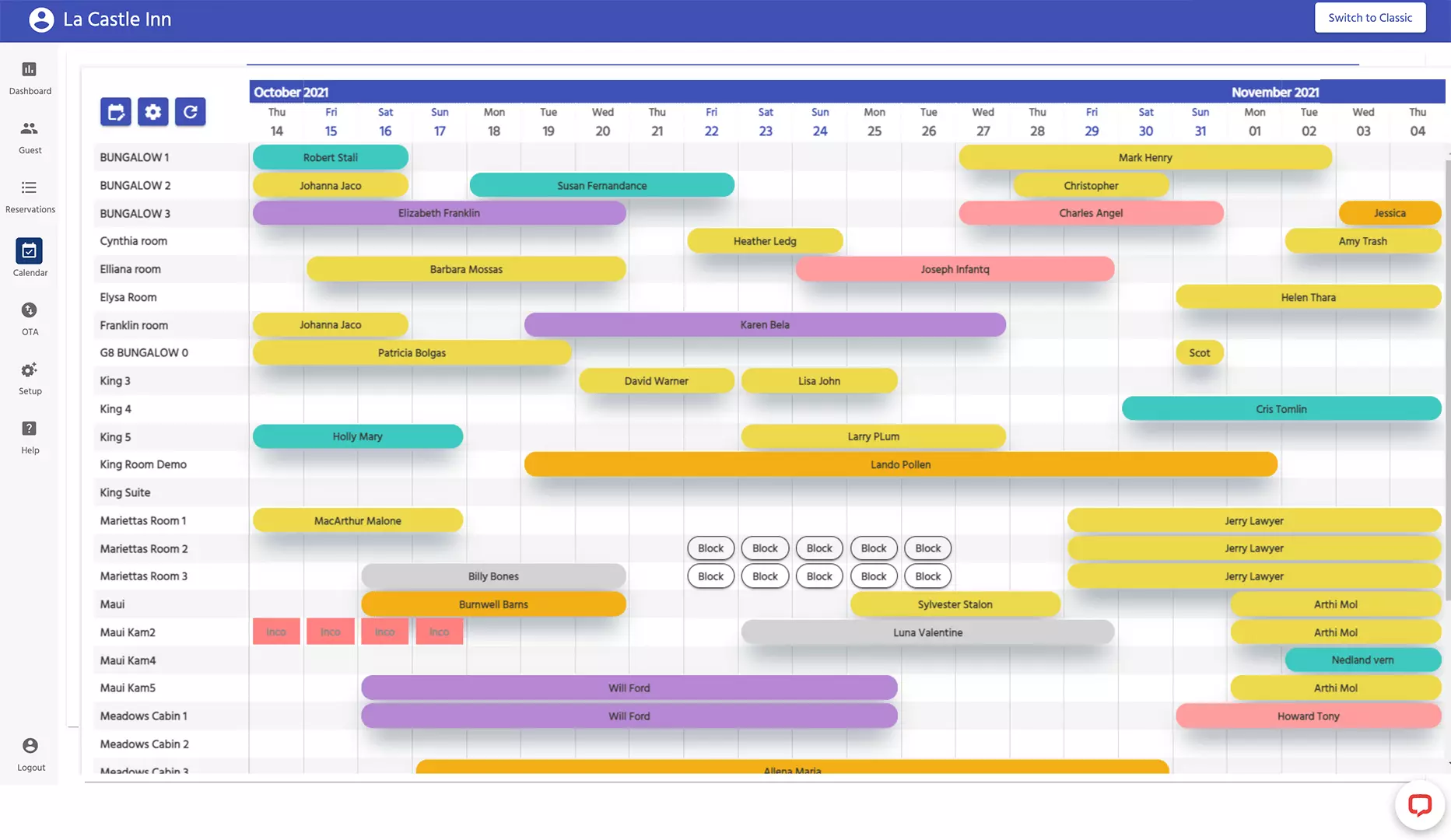 Whether you wish to use the Old Interface, Click the Switch to Classic below.

After clicking the switch to classic, you will receive a form as shown below. You can either fill out the form or skip the form simply by pressing the Close button located on the top right corner of the form. By doing this, you will get redirected to your classical screen.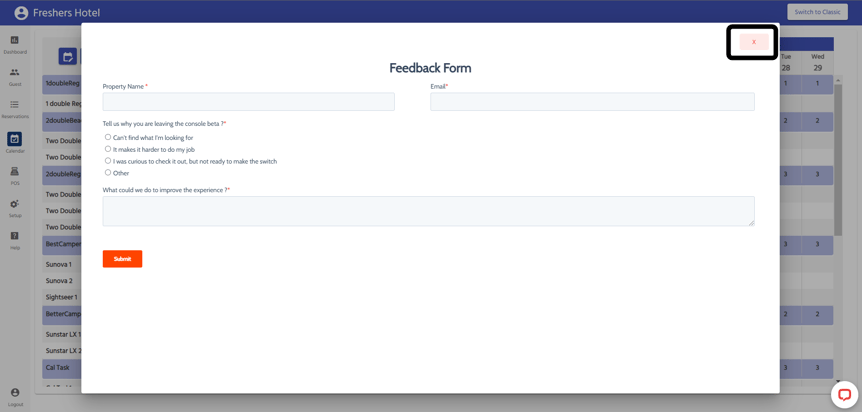 Note: This is the beta version for experiencing the new layout, and this will be available only during a specific duration. Once all features are implemented, your access to Your Beta Screen will get denied in favor of using it as the primary interface. For accessing the not implemented features, you need to "Switch Classic."
The Report, Housekeeping, Condo, Group Booking, Hourly Booking, Package Booking, Multi-Property, and some of the features are not done in the Breakthrough release. It will be done in the upcoming updates. To access those features, "Switch to Classic."

The following are links that should solve any doubts or issues with the new screens.

New Billing Screen
New Calendar screen
New Reservation Screen
New Reservation list
New Point of sale (POS)