Improve Hotel Guest Experience Using a Cloud PMS | GraceSoft

Pari
Some of the biggest challenges that hoteliers face on a daily basis is enhancing guest experience. Entertaining guests in the way they prefer to be is a milestone for any independent hotelier.
From independent properties to branded hotels and resorts, guests look forward to being treated with preferential aspects. That doesn't mean hotel owners have to buckle down. With effective tools powered by effective strategies, you can do more!
Give Your Guests a Personalized Experience - Make Them Feel Unique!!

Allowing guests to enjoy their sparkle while staying at your property will breakthrough doors of heightening guest experience and give them a comeback feel. You might have to follow different strategies for repeat guests and new guests to know their preferences before their stay. You need to know your guests better so you can entertain them better and give them a delightful experience! Engaging with your guests reveals their likes, dislikes and preferences. This might be true for repeat guests as you might relate or brush through their past experience at your property. But how about first timers? You can easily buy the game by asking them to fill out a questionnaire or a "Preference" checklist. This will greatly help you achieve the intended experience they wish to have, during their stay. Email communications are a great way of engaging with your guests. As everything has transformed into "mobile-optimized" scenarios, travellers anticpate a high level of expectation with respect to being technologically savvy. Getting a cozy pre-arrival welcome note on their mobiles before their stay will elate your guests. Easy InnKeeping PMS has powerful features to help you stay on the stretch and makes sure you keep your guests warm during their stay. Remember, happy guests will be loyal and what does it mean to you if your guests are loyal? You know it!!
Integrated Software Makes More Time For Your Guests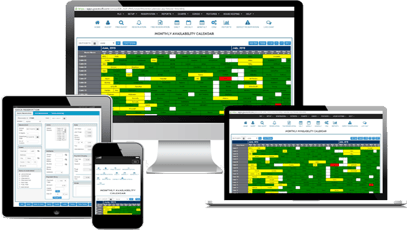 One of the greatest milestones that small hotels are yet to conceive is investing in an integrated software. SmallProperty Owners go for less budget softwares, which are nothing but "chunks of automation", with less to no integration. This is a disaster for any property as it misses out the key aspect - data transition through various modules of the software. Spending more time entering repetitive information, which otherwise should be auto-populated, cumbers your resources and gives you less time to engage with your guests. Using a low end unintegrated software also means a loss in revenue because it is viable to lose financial data. Easy InnKeeping PMS is a highly integrated solution that gives you just what you need and it's a worthwhile investment. The prospects of using an integrated solution like Easy InnKeeping can never match the conventional unintegrated mechanisms employed. With the rise in hotels adapting to an "all-in-one" solution, it is a regretted fact that traditionalsystems will seize to survive. Become a trendsetter with EasyInnKeeping PMS!
Lesser Errors, More Time For Staff
Erraneous procedures and methods are a great fallback to entertaining your guests. Instances are, your guest might have ordered for Pot pie with extra cheese but he might be having something else on his table. This brings a total reluctance to dine and greatly brings about a sense of dissatisfaction. While he is negotiating with the chef, there might be another guest waiting to check-in and with no one to attend to. Your Hotel is on "Fire". This kind of chaos can ruin your hotel's reputation in no time and it might have you to work against the clock to build your fame back. Using a powerful automated hotel software can remediate your problems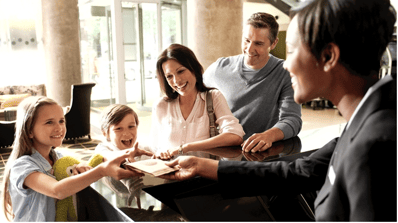 and streamline your hotel operations, even if you have a thin number of staff. Easy InnKeeping PMS gives you the comfort of multitasking your work, with less navigation and more ease. The intuitive reservation screens allow you to do ten things at a time. Wonder How? Get a Free Trial today and give your guests a failproof service.
Great Staff and Great Tools - Success Is At Your Doorstep
With effective tools to harness your customer reach, get going to the peaks of engaging guests. How is that possible? With eminent tools to consolidate customer feedback and generate analytic data, you can understand where you've missed the mark. Actionable Insights and feedbacks for improvisations are the holy grail to keep your customers happy and elated, in the way they prefer to be. Easy InnKeeping brings to you E - Connect, a full fledged customer relationship management system to help you understand your customers and connect with them in a way you have never before! Get a free trial today. See the difference we intend to give you!