Hammering your Guest Check-in Experience!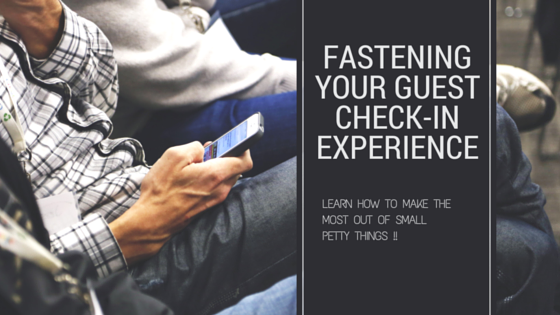 What's the best customer experience you have ever had in a hotel? Was it in when you crossed the doors to check-in, when you were having breakfast by the pool, or maybe when the staff helped you organize a candlelit dinner for your significant other? It all begins when your guest opens the door and lands in your lobby.
Service culture is one of the aspects that can make or break any business. In hospitality, the moment a guest crosses the front door hoteliers are already under pressure to ensure the best guest experience. But with all the changes in the industry, the internet, online bookings, and the hectic rhythm nowadays, how to make a difference?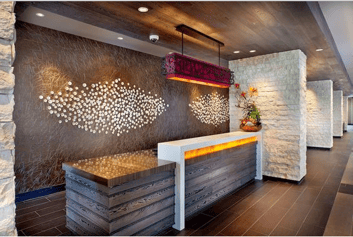 A free front desk
Traditional. Let's talk about this word and how to change it. In a hotel's front-desk, traditional means a big high desk, a bulky computer, and a key cabinet. This archaic and sometimes slow system appears unattractive to both your guests and your staff. By implementing software like our hotel management system (PMS), your staff can greet guests from the foyer with a tablet, complete the guest registration and finish the process in less than five minutes. Removing the front-desk is a fantastic way to start conversations with your guests; if you know a couple is celebrating their anniversary, you can do something to make their stay more special. Hoteliers usually underestimate the impact these conversations have on their guests, but you'd be surprised how many valuable and interesting things you can discover to improve your service culture by modifying your front desk.
Responsive Social Media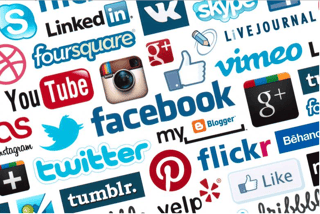 Considering the dominant generation is Millennial, technology plays a key role. Some hotel chains have implemented online and mobile check-in through apps, but not every hotelier has access to this technology. An answer that is becoming more and more popular in small and medium hotels is to have a responsive social media team, answering your guest's questions and needs in a second. This action not only saves time but also adds up to your guest's expectations.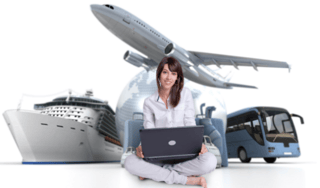 Make More Space
Also, what if you send the vital information to your guest's email before and after check-in? Wi-Fi password, breakfast time, check-out, airport shuttle services, and basically any relevant information could be in your guest's email in a second. This assures hoteliers their guests will have the important information in their mobile devices and in their minds, and also make some extra time for conversations and showcasing exemplar service culture. There are several platforms and services that are created specifically around this idea like guestfolio.
Advice from the experts!
Most hoteliers know the different guest profiles staying in their rooms, and off course those profiles have specific needs. By identifying before and during check-in the general purpose of the trip, hoteliers can anticipate guest's expectations. Using simple tools like Google maps to suggest a walk through a lovely neighbourhood in Rome, or pubs, museums and food around the modern Shard building in London; a voucher for a glass of wine in a nearby italian restaurant; or family friendly parks nearby the hotel will definitely ease your guest's life. Take this example below as one of the many possibilities there are with Google maps.
Ultimately, check-in and guest registration varies from guest to guest, and it is vital to identify what type of guests are coming, their needs, and their desires. The check-in is, as we mentioned before, the first physical interaction with your guest, but it doesn't mean it has to be simply transactional or practical. Sometimes the small details are the ones that matter.