Easy WebPos (Point Of Sale Software)

Pari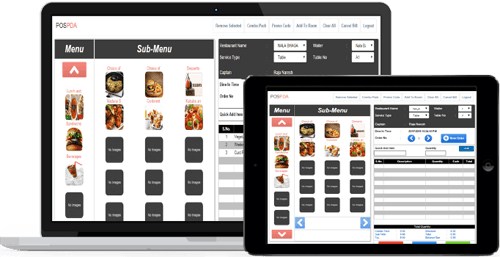 THE SEARCH IS OVER
EASY WEB POS is a great fit for your Point of Sale operations. This cutting-edge software is highly user-friendly that allows any user to navigate through the Easy Web POS software. People with basic Computer Knowledge can intelligently maneuver through the software. The cost is at a highly competitive rate just:
$50 / outlet (max 5 Users) with an additional outlet for $25.
EASY WEB POS promises to provide with a secure environment, restricting access based on your personal preferences, which limit your exposure to the possibility of theft or fraud. Lastly EASY WEB POS integrates directly with Easy InnKeeping PMS for smooth transaction.
Did You Know?
EASY WEB POS can be accessed from anywhere all across the globe! This means you will have the ability to keep an eye on your business when away from the business. All you need is an internet connection and you will be managing inventory, accounts and other tasks in no time. Because of the increase in use of tablets, hotel POS software is now accessible on them. The use of tablets was 6 % higher in just two years. Whereas as the Smartphone's which took 4 years. It is estimated that at the end of this year, 6% of the global population will own a tablet and over 1 billion world over will use a tablet in 2015 alone. Using the Easy Web POS Software for your Point Of Sale business needs with a success.....
Gracesoft Offers Easy Web POS (Point Of Sale Software)
$50 / outlet (max 5 Users) with an additional outlet for $25.

Customer Service & Support
We have the ability to offer you our exceptional customer service and support to your entire satisfaction, in the event of operational difficulties, fixing bugs ormalfunctions.
Entirely Web Based…
Upgradation to cloud technology is globally trending that has made almost 52 percent of organizations already move to the cloud for business growth, wherein, about 50 million enterprises are currently users of cloud office systems. Close to 82% of companies reportedly saved money by moving to the cloud. It is estimated that by 2015, end-user spending on cloud services would be more than $180 billion.
EASY WEB POS is entirely web based enabled with cloud computing that provides you with the most updated version of the software with assured constant support on technical, database management and usability aspects.