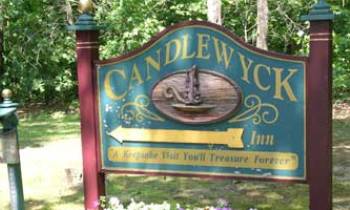 Candlewyck Cove Resort., LLC.
1 March 2015
Candlewyck Cove A Grand Lake Resort
Candlewyck Cove Resort, a locally owned Resort in Grove, Oklahoma, has won the Governor's Conference On Tourism "Merit Award" for "Outstanding Lodging Property" and its representation of tourism and travel opportunity in Oklahoma.
Candlewyck wants to express to all its customers the deepest "Thank You" from all of us at Candlewyck for the recognition and reviews that lead to this very prestigious award, and more importantly for allowing us the opportunity to be of service.
Candlewyck Cove has been awarded the Traveler's Choice Award, ranking 16th in the Top 25 Hotels to stay in the United States. Traveler's Choice Awards are based on millions of reviews and opinions from Trip Advisor's travelers. Candlewyck also received the prestigious 2012, 2013 and 2014 Certificate Of Excellence award from Trip Advisor as a result of 5 out of 5 Star Rating, based on reviews from our past guests.
---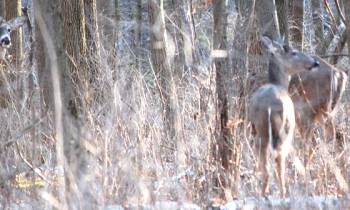 Flotten Lake Resort Limited
1 April 2015
Visit Flotten Lake Resort
Classic northern lake featuring rock reefs, points, and other structural elements known to walleye anglers everywhere. In addition to trophy walleye, the lake holds monster northern pike, whitefish and perch. Relax and enjoy some time in our peaceful setting of balsam fir and 100 foot mature spruce trees. Rent one of our fully modern cabins or camp on our grounds with 30 amp power, water and central bath house.
---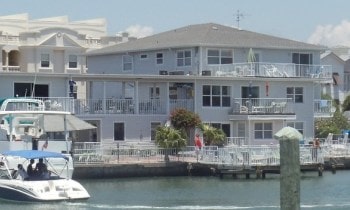 Parker Manor Resort
1 March 2015
The Parker Manor Resort is located on beautiful Clearwater Beach.
We offer one and two bedroom fully furnished apartments. We are just a short two block walk to the white sandy beaches of the Gulf of Mexico. The Parker Manor Resort is centrally located and within walking distance of Pier 60, shops, restaurants and attractions. Enjoy our amenities which include a large heated pool and cozy spa pool, private fishing piers, barbecue grills, tiki huts, sun docks, pool table, free WiFi and shuffleboard.
We look forward to welcoming you to the Parker Manor Resort.
---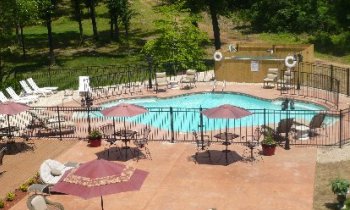 Southern Oaks Resort
1 April 2015
Welcome to Grand Lake's Ultimate Relaxation Destination
Welcome to Southern Oaks Resort. Here you will find a relaxing atmosphere where the rustle of the wind and beauty of nature will take you on a journey away from everyday stress. Our accommodations provide many different reasons to stay with us. We have cub cabins that are for two, Cottages and Honey Moon Cabin sleeps four comfortable, and the Resort Family Cabin and Deluxe Family Cabin sleeps six. Please check our rates and rental page for more information.
We are located just minutes from Grand Lake, in Langley OK. Southern Oaks Resort is the closest resort to the lake. Grand Lake is known by the locals for fishing, boating, parasailing and nature trails. Grand Lake is also home to Pensacola Dam. Pensacola Dam is the largest multi arch dam in the world. Spanning over 51 arches the dam is 5,145 feet long. There are 21 floodgates on the main spillway.
---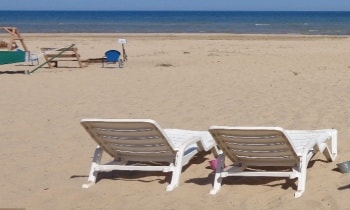 Barefoot Beach Resort
Feel at home while enjoying your vacation
Barefoot Beach Resort, located on beautiful Lake Huron and sits on 200 feet of sugar sand beach. We are located four miles north of Oscoda, Michigan. Our eight cottages are warmly decorated, and all independently set and all have a beautiful view of the beach and lake. Each cottage has a fully equipped kitchen and cable TV. We have 7 cottages with two bedrooms and one with one bedroom and a Jacuzzi. Barefoot Beach Resort is focused on providing the best value accommodations for your family and friends on your vacation and weekend getaways.We provide bed linens and towels. Check out our specials to learn how to earn free night stays, special packages and discounts.
---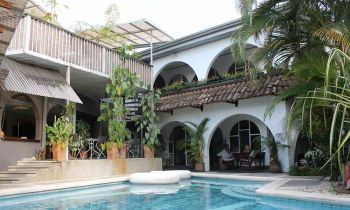 Colours Oasis Resort
1 April 2015
LOSE YOURSELF IN OUR LIFESTYLE INCLUSIVE RESORT
Combining modest luxury and Spanish elegance with exceptional value, Colours Oasis Resort is San José's premier full-service boutique hotel for gay and hetro/straight friendly adult clientele. Warm, affirming and open minded Colours welcomes gay, bisexual, lesbian, straight men and women of all ages: singles, couples, or groups of friends.
Our guests come from the all over the globe, drawn by Colours' reputation for attentive service and extensive knowledge of Gay and friendly Costa Rica destinations. The retreat is strategically located on the stately Boulevard Rohrmoser, conveniently less than 15 minutes from San José's business and cultural districts, airports and other popular neighborhoods on the west side.
Colours offers sun worshipers its solar-heated L-shaped pool, the private, terraced sundeck and secluded hot tub spa. Our Orchid Rainforest dining area, lounge and pool bar are gathering spots for guests for meals, drinks and conversation.
---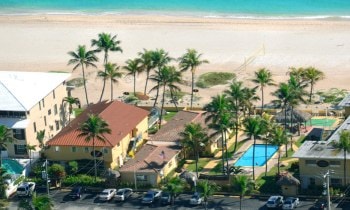 Ebb Tide Resort Oceanfront
1 March 2015
Welcome To Lake Tejas
Our lovely boutique style resort offers incredible oceanfront views and cool ocean breezes. Let the Ebb Tide Oceanfront Resort be your home away from home.
Ebb Tide Oceanfront Resort offers a great vacation, it is your place to stay!
24 rooms and apartments in a relaxed atmosphere and quiet location that is complimented by a breathtaking view of the Atlantic Ocean.
---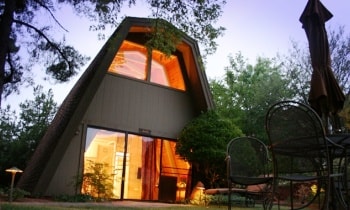 Red Agave Resort
1 April 2015
Red Agave Resort as the 'Best Place to Stay' in Sedona
RThe stunning beauty and magnificent monolithic Red Rock formations invite you to visit Sedona, and enjoy all that Sedona has to offer. Shopping in the charming Tlaquepaque Village, adventurous trails for hiking and biking, exciting Jeep tours, the Verde Canyon Railroad excursion ..even a safari at the Out of Africa Wildlife Preserve. Sedona offers something for everyone and attracts travelers from around the world to experience Sedona their way.
The Red Agave Adventure Resort is the only Sedona lodging offering an intimate setting of two story Chalets and Studios with incredible views of Bell Rock and Courthouse Butte, two of Sedona's iconic red rock formations at our front door. There are hiking and biking trails easily accessible just beyond our artfully landscaped courtyard leading into the Coconino National Forest. Days of adventure and nights of peaceful relaxation around the evening camp fire. This is your invitation to join with friends and family at the Red Agave Adventure Resort, truly unique among Sedona hotels.
---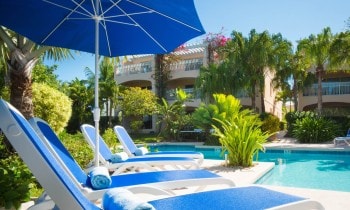 Blue Water White Sand Resort Management
1 March 2015
THE INN AMENITIES
The Inn at Grace Bay is a newly renovated group of one bedroom suites located on Grace Bay Road in the heart of Providenciales' famous Grace Bay beach in the Turks and Caicos Islands. This intimate boutique hotel offers full kitchens, flat screen televisions, complimentary wifi, and beautiful garden pool views. Grace Bay beach, rated number one in the world in 2010, is only a few steps from your patio.
Guests of the Inn at Grace Bay receive outstanding personalized service during their stay. This includes a personal concierge while on island and access to special deals such as discounted car rentals.
---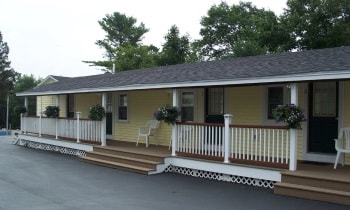 Drakes Island Resort
1 April 2015
Welcome to Drake's Island Resort!
We OFFER KING SIZE and QUEEN SIZE rooms and rooms with 2 double beds.All motel rooms have hardwood floors, tile bathrooms, Cathedral ceilings with fans, Table and chairs, Keurig coffee makers, Mini Fridge and flat screen TV's, A/C and heat.We OFFER Keurig coffee makers in all our Cottages and Motel rooms. Bring your favorite K-Cups or we offer K-Cups in the office if you forget!Drakes Island Resort is a wonderful place to host your Wedding guests and or Reception. Please contact us for more information.
Drakes Island Resort is located on US Route 1 in Wells Beach Maine. We are surrounded by great vacation attractions, excellent dining choices and just plain fun in the sun at our local beaches. Our resort is just one mile away from Drakes Island Beach, where there is plenty of parking and miles of clean sandy beaches waiting for you to enjoy. Or, stretch out in a lounge chair right here and enjoy our swimming pool. We look forward to welcoming you and your family this summer!
---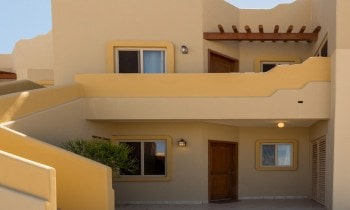 Laguna Shores Resort
Happy Customers Tell Great Stories
One thing we never expect when traveling is smooth sailing, but that is exactly what we got! The team of travel coordinators made sure every place we went was accessible and if something wasn't right, they always had a back-up plan. What an amazing vacation!
For us, there is nothing better than a happy customer. And we have lots of them! Here are just a few that let us know how much we meant to them.
---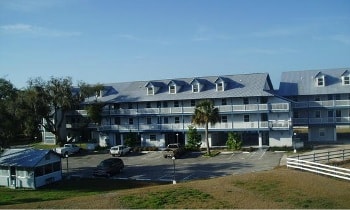 Sunset Place Resort
On The Water
The Sunset Place is a 32-unit condominium resort located at the mouth of the Steinhatchee River. Each condo has a spectacular balcony view of the river's mouth and the gulf, a view that never gets boring. Both the view from each unit and the private boat dock make the Sunset Place the most convenient and desirable place to spend your vacation while in Steinhatchee.
Private Boat Dock at Mouth of River. Put your boat in at one of the marinas or public boat ramps and dock your boat at Sunset Place. No long trek up and down the river everyday to get out fishing! You know what that means? More fishing time!
---