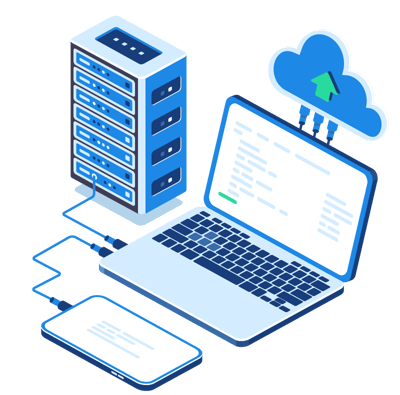 Web-Based Property Management System
What is web-based property management software?
A web-based property management software integrates ALL reservations in one central database – which is located on a server computer OFF property. Instead of purchasing software upfront, the hotelier or property owner would pay a monthly fee to use property management software hosted by the vendor on a remote secure server.
Technology companies across multiple industries pride themselves as providers of 'cloud technology' For the hotelier, does 'cloud technology' offer real benefits to your business?
Before delving into specifics, let's take a moment and clearly define 'cloud technology.' 'Cloud' or 'web-based' software refers to IT resources delivered dynamically as a service, accessed anytime and anywhere through the Internet. One of the first milestones in this type of technology was "the arrival of Salesforce.com in 1999, which pioneered the concept of delivering enterprise applications via a simple website."
To address the application of 'cloud' or 'web-based' technology to the hotelier's business we have conducted an interview with the owner of Easy InnKeeping, one of the first property management systems to offer a web-based solution in 2005.
What are the benefits of using a web-based property

management software?
I can think of three reasons for switching to a web-based program.

Centralized data:
A web-based program completely eliminates time-consuming data entry for multiple online reservation distribution points, GDS connectivity, travel agent reservations and web sites. Its online booking interface provides a remote and/or mobile reservation desk! Since everything is stored in an online database – check up-to-the-minute available from a smart phone, tablet or off-site computer.

Security:
The security and protection that a server can provide is above and beyond what an hotelier would have time or resources to setup for their own computer. Backups are made constantly, firewalls are in place, and the server is monitored 24/7 and immediately alerts technicians in the case of any computer failure. While the thought of data being stored at a remote computer may seem "risky" to an hotelier, in reality their reservation information may be much more secure on the software server than it is currently on their own desktop or network.

Worry-free updates:
Of course I'd always like to be using the latest version of any software I purchase. With a web-based program, no need to purchase updates, or reconfigure a computer to be compatible with the latest version. A web-based software provider takes care of all the updates.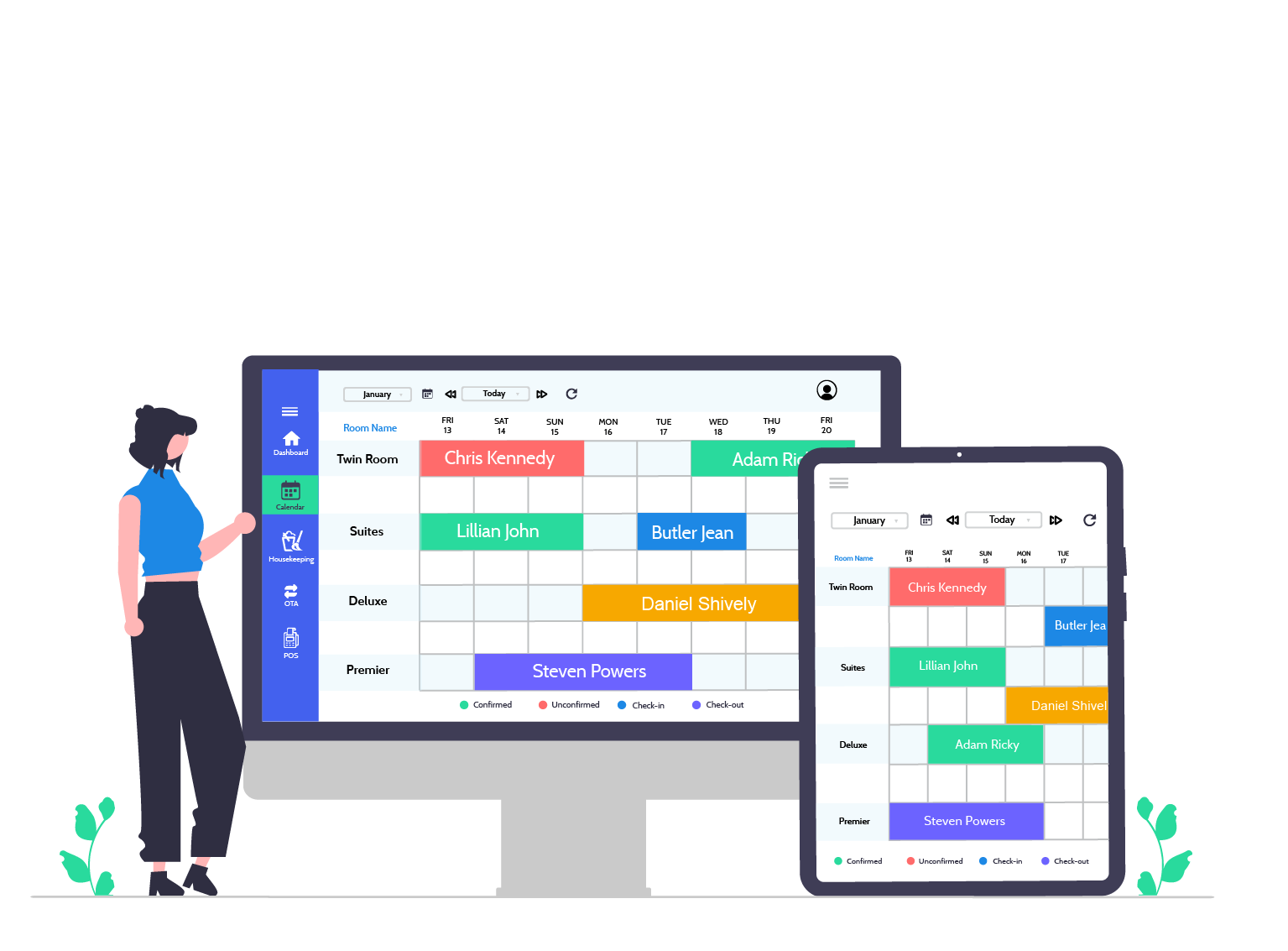 If web-based software is so easy, why don't more vendors provide it?
Certainly property management software is the most central and critical data storage tool at any property. So when a company provides web-based software in place of traditional desktop solutions, hoteliers become wary.
There are two reasons even many hotel owners hesitate to adopt a web-based management software – cost and confidence. Most business owners and hoteliers would rather "invest" than "rent." Overall, vendors provide a reasonable subscription fees that are competitive with the cost of the purchasing software, upgrades and technical support. The second barrier is fear of losing connection to the remote application.
What do other hoteliers say about web-based property management software?
Some hoteliers, who are making regular use of online booking systems, already express interest in tracking all their reservations online. This is often a property that already has broadband Internet connection and can afford to be "connected" 24/7.
Most users currently using a web-based system highly value simplicity and efficiency.
Say goodbye to traditional PMS installations, additional purchase of licenses and expensive service contracts.
With a cloud based system, large upfront investment is replaced with monthly or annual subscription rates.
Gain complete access to the system at an affordable price with no separate cost for support.
In conclusion, hoteliers with broadband who like the idea of maintenance free software have good reason to venture out to web-based software.
Web-based software is becoming a mainstream solution, and worth serious consideration.