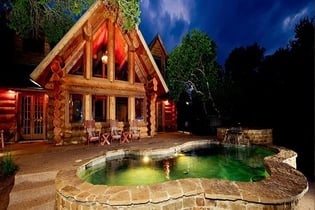 Log Country Cove Inn
1 March 2015
Log Country Cove choose the Easy Innkeeping Reservation software after using Guest Tracker software for over 10 years. Gracesoft's technical staff were able to successfully move all their guest data to the Easy Innkeeping system. Log Country cove furnishes linens and dishes. We also get you started with trash bags, shampoo, soap, kleenex, and toilet paper; however you will need to furnish any items you need more of. Don't forget your lawn chairs, lake towels, fishing tackle, floats, paper towels, charcoal,
---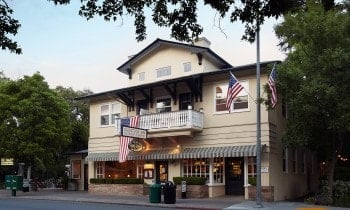 Calistoga Inn
1 April 2015
Welcome to the Calistoga Inn
Welcome to the Calistoga Inn, a casual and comfortable place to stay and dine in the heart of the wine country. Located in the spa town of Calistoga, the Inn is centrally positioned to Napa, Sonoma and Lake County. Venture out and explore the vineyards, hike up to the Palisades or Mt. St. Helena, cycle through the Napa Valley or retreat for a half-day to the Pacific coast and feast on oysters or picnic on the beach. The Calistoga Inn is the perfect basecamp for any adventure.
---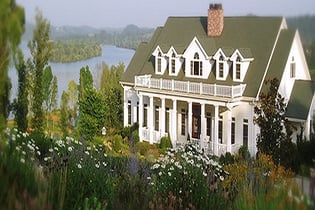 Whitestone Country Inn
1 March 2015
Whitestone Inn had reviewed Easy Innkeeping B&B Software when it had first released the web based version in 2007. At that time Whitestone Inn was using the Guest Tracker software. But due to internet speed issues at the property, they decided to use a desktop version by RezStream software. Again in 2014 Kevin Colwell one of the directors decided to give Easy Innkeeping another try. The speed of the internet had been also improved over the years at the Inn. Kevin was very pleased with the new additions to Easy Innkeeping and decided to switch from RezSteam to Easy Innkeeping. He also serves as an advisor to Gracesoft's product enhancement team. Discover the magic of refined country living at White stone Country Inn, a charming and welcoming East Tennessee bed and breakfast! Our 600-acre AAA 4-Diamond bed and breakfast near Knoxville,TN resembles a village, complete with farmhouse, cottage etc..
---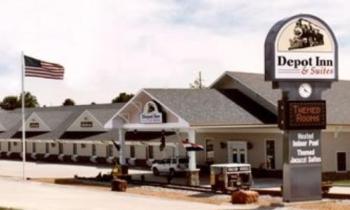 Depot Inn & Suites
1 April 2015
Affordable Luxury Accommodations
Located in the heart of Silver Rails Country, the hotel is themed after an 1800's railroad depot and is decorated with many historic railroad artifacts making the hotel a small railroad museum in and of itself! Directly next to the hotel is the Exhibition of Amtrak History housed in two Ex-Amtrak Mail Handling Cars (MHC) displaying a large collection of Amtrak memorabilia including that of the Amtrak Historical Society. (Click here to request a free map of Silver Rails Country).
The Depot Inn & Suites is located on Highway 63 in LaPlata, Missouri, on the historic Wabash Line property just 9 minutes south of Kirksville, home of Truman State University and Kirksville College of Osteopathic Medicine.
---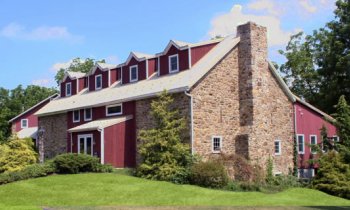 The Bally Spring Inn
1 March 2015
Celebrate in a beautiful country setting
Welcome to the Bally Spring Inn. Nestled within nearly 60 acres of rolling farmland, The Bally Spring Inn is a country retreat offering superb accommodations for weddings, executive retreats, and seasonal themed affairs.
Call us at: 610-845-3500.
---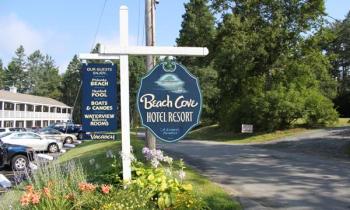 Beach Cove Waterfront Inn
1 April 2015
Welcome to Beach Waterfront Inn!
Welcome to Beach Cove Waterfront Inn, a beautiful beachfront inn in Boothbay Harbor. Located just off Route 27 one mile from the hustle and bustle of downtown Boothbay Harbor, Beach Cove offers a quiet, secluded getaway that provides the perfect location for family vacations.
Our guests will enjoy comfortable rooms that have been recently renovated in a waterfront atmosphere along with many onsite amenities. You can choose from standard, balcony or deluxe balcony accommodations all of which have cable television, air conditioning, electric heat, mini fridge, microwave oven, coffee maker and private balcony with a water view.
---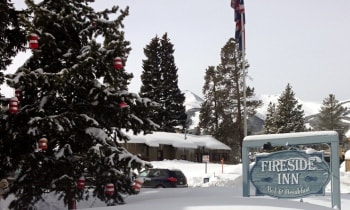 Fireside Inn
1 March 2015
reckenridge, CO
The Fireside Inn is both a B&B and hostel. We offer a variety of accommodations from a suite, rooms with private bathrooms, and dorm facilities with shared bathrooms. Owners Andy, Niki and their daughter Robin welcome singles, couples, and families.
Conveniently located two blocks from Main Street in the national historic district in Breckenridge, the Fireside Inn is a very short walk or a free, short ride on the shuttle bus to the Breck Connect gondola up to Peak 7 and 8.
---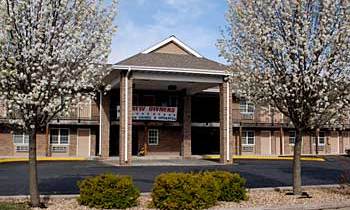 Scenic Rivers Inn
1 April 2015
Welcome to Scenic Rivers Inn at Licking, Missouri!
We thank you for choosing our motel and giving us the opportunity to serve you. Our web site is designed to provide you with information about our facilities, and you will also find information about local area attractions and events.
---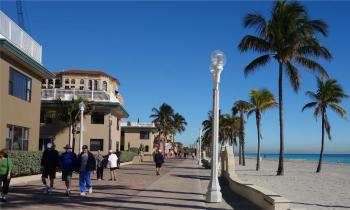 Ocean Inn
1 March 2015
Welcome to Ocean Inn
When you are looking to make your travel dreams come true, there is no better choice than Ocean Inn! We will work with you one-on-one to build the trip you always wanted to take. Looking to relax and enjoy gorgeous scenery? We can help you to do that! It is all about you at the Ocean Inn!
We appreciate this opportunity to earn your trust and your business. We will look forward to welcoming you and being your hosts during your stay at the Ocean Inn.
---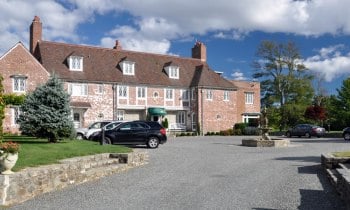 Point Pleasant Inn
1 April 2015
Welcome to Point Pleasant Inn
Step back into time and enjoy a life from another era. Surrounded by Narragansett Bay on Bristol Harbor. Point Pleasant Inn is a bed & breakfast resort that offers an open bar, swimming pool, hot tub, tennis court, sauna, fitness center, billiards, bikes and other amenities. We are located in historic Bristol, Rhode Island, just an hour away from Boston and only twenty minutes from Providence and Newport.
---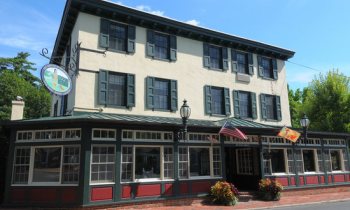 Logan Inn
1 March 2015
Lodging, Gourmet Restaurant & Best Belgian Beer Bar Bucks County
Originally established as a tavern by New Hope founder John Wells in 1722, the Logan Inn is Bucks County's oldest continuously run Inn and the only in-town hostelry in the National Register of Historic Places. Its fabled history, tradition and elegance prompted the Inn's owners to undertake an extensive renovation that reflects the original craftsmanship and artistry of a bygone era, also offering the first class amenities of the 21st century. The result is truly magnificent; we think John Wells would be quite pleased and we're certain you will agree.
At the heart of the Logan Inn's culinary philosophy is the belief that quality should always be paired with value. Thus, dishes at Logan Inn combine ample portions with delicate balance, utilizing only the highest quality ingredients. The Logan Inn cuisine is unique in style and presentation noticeable the moment it's placed on the table and impressive from the first bite. Avoiding short-lived trends and fads, Logan Inn continues to develop delicious recipes guaranteed to be around for years to come.
---
Burgundy Inn
1 April 2015
A Friendly Hotel in the Heart of Downtown Ocean City, Maryland
We know that choosing the right Ocean City, Maryland hotel is important to you. Of the hotels in Ocean City to choose from, the Burgundy Inn offers a quality stay with affordable rates. Just minutes from the famous Ocean City Boardwalk and Atlantic beaches, you'll be at the center of all the fun Ocean City, Maryland has to offer.
The Burgundy Inn is a great place to come back to after a long day of soaking up the sun on the beach and boardwalk. You can relax on our tropical deck and cool off in our swimming pool.
---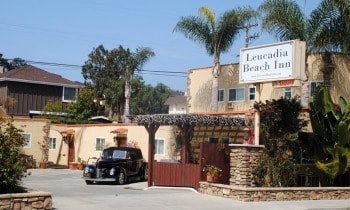 Leucadia Beach Inn
1 March 2015
To serve visitors traveling along Coast Highway 101 between Los Angeles and Mexico, the Leucadia Inn was constructed in the classic California "horseshoe" design in the late 1920s, and completely renovated in 2005.
Rooms face a friendly central courtyard that is flower and sun filled. The exterior design of the stucco buildings are of a timeless Southern California hacienda style. We are pet friendly with a one time fee of $50 and $25 per each additional pet. Within walking distance are the fabled Southern California beaches of Leucadia on the spectacular North Coast of San Diego County.
---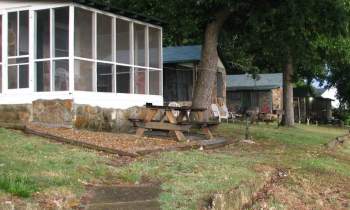 Three Oaks Resort
1 April 2015
Lawellin's Three Oaks Resort, Lake Norfork, Arkansas
Lawellin's Three Oaks Resort sits on the shores of Lake Norfork giving you an extraordinary panoramic view of its clear blue waters, majestic hillsides and beautiful Arkansas sunsets. The unique cottages are made of native Arkansas stone and have a quaint, rustic feel. They offer all the comforts of home with all the modern conveniences. We are located less than 12 minutes from the city of Mountain Home, on all paved roads.
---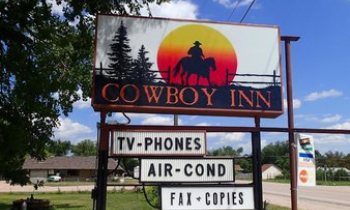 Cowboy Inn
1 March 2015
Welcome to the Cowboy Inn
You've been on the long dusty trails of the Black Hills. Why not come hang your hat with us?
Cowboy Inn is revived and revamped. The rooms have been completely remodeled. We are new and improved! Come check us out. You'll be pleasantly surprised at our new look and hospitality.
---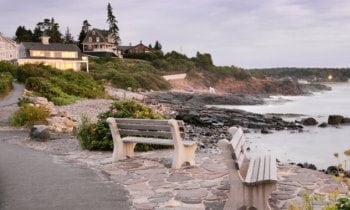 The Inn on Shore Road
1 April 2015
I stayed in the most luxurious New England Inn I've ever experienced.I never wanted to leave my room.
Enjoy luxurious accommodations at our intimate inn conveniently located in the heart of Ogunquit, Maine. Park your car and enjoy a quick walk to the beach and all that Ogunquit has to offer, then spend the night in one of our newly renovated rooms.
---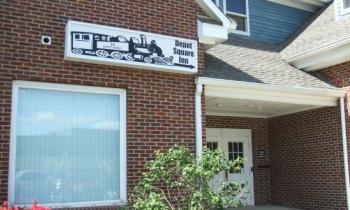 Depot Square Inn
1 March 2015
The Depot Square Inn - Watertown, CT Hotel
Each of our large, beautiful rooms include a full bath, work area with free broadband internet and television for your privacy and quiet time. Yet, right down the hall, the lounge provides a common area for getting together with other guests. The lounge features a fully equipped kitchen and a sitting area with sofa and chairs, television and Blue Ray player. Whether you want to get together to discuss the day's events, watch a movie, or enjoy a meal, The Depot Square Inn gives you comfortable facilities to do so.
---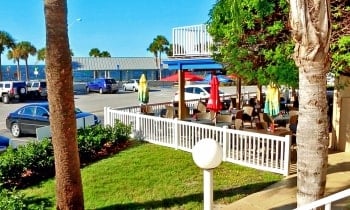 Inn on the Gulf
1 April 2015
Welcome To Inn On The Gulf
Welcome to the Inn On The Gulf of Hudson Beach, Florida. At the Inn On The Gulf we bring you one of the finest and freshest seafood dining experiences found in the Tampa Bay area. From our warm friendly hospitality to our famous fish & chips, from mouth watering aromas to breathtaking sunset views, whatever the occasion the Inn On The Gulf is as an excellent choice in seafood restaurants.
---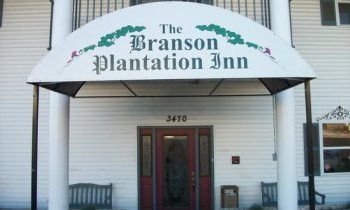 Branson Plantation Inn
1 March 2015
Welcome to Branson Plantation Inn
Branson Plantation Inn - Find the best deal at HotelsCombined.com. Compare 1000s of sites at once. Rated 7.6 out of 10 from 53 reviews.
---