What is google free booking links?

GraceSoft team
What are Google free links? A guide for a Host who is looking for a free listing.
In this blog post, we'll discuss Google's free booking link and how it can be used. We'll also take a look at what Google offers business owners.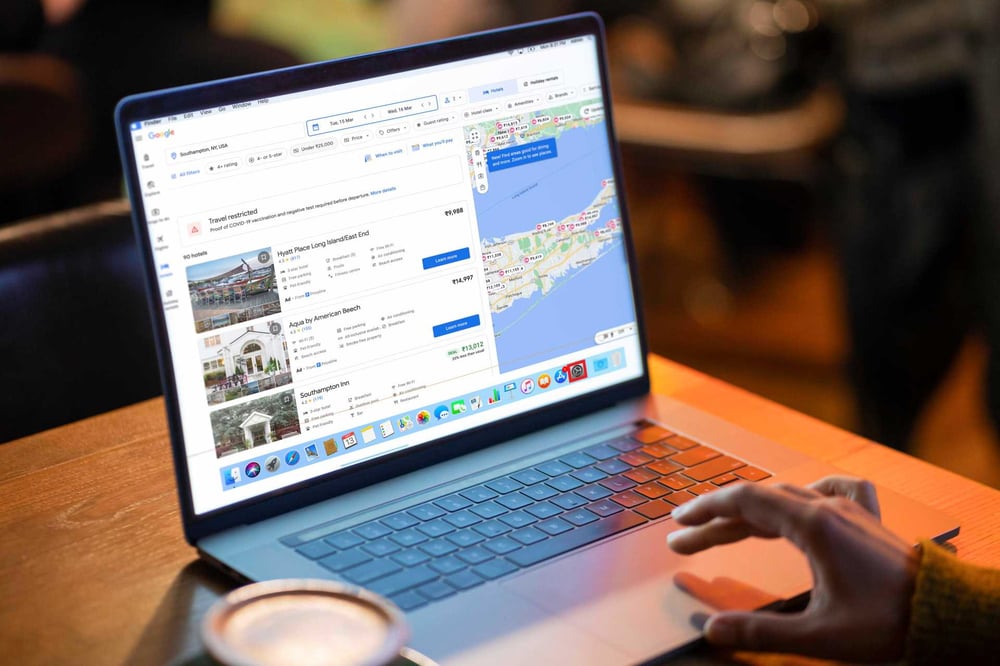 Introducing the free Booking links from Google
In March of 2021, Google announced the free booking links to expand opportunities for small and large properties gaining more income and reservations. By this process Now, Google Hotel Search will expose an individual property's direct booking engine on their site for free. Direct traffic is provided through these links and live availability updates on your site. In addition, hotel ads can be used with free booking links to maximize exposure by adding free booking links.
What are Google-free booking links?
Free booking links from Google appear when users search for a room or hotel price and availability. While searching, the free booking links of your site or Hotel name will be displayed along with rates and availability. There is no fee for free booking links, and Google does not receive any payment for placement or engagement with these links.
How do Free Booking links work?
Links to free bookings are unpaid links ranked according to their usefulness to users. These links include the name of the hotel or lodging property that sells their room, including rates and availability. The key benefit of using these links is that they allow users to go directly to the site they are looking for. So the link you provide will take users directly to your landing page.
An explanation of how Google's free booking links works for hosts.
Google's free booking links are a great way to get your guests reserved and locked in. This easy-to-use Google service makes it easy for you and your guests. You manage the reservation, and they can look at their options without searching through many different sites.
All business owners should know that this Google link is a free-to-use feature! When a potential customer searches on Google for your business name or the service you offer, it appears on a free booking link with other paid links. As such, it is not a website; rather, it is a free link on Google. FBL generates 0.84% to 4.32% of additional direct-channel revenue.
Benefits of free Google links
It helps you reach a large audience through Google- It's a great way to reach your target audience, and it has been proven that Google FBL can help you get more bookings.
The "official website" badge makes links look like a trusted booking source- The "official website" badge makes links look like a trusted booking source.
You can access them for free- You don't even need any payments because their service offers free Links.
Promoting the website leads to direct bookings.
I now conclude the post by urging you to start using Google's free booking links for your business. They are an under utilized resource that can help increase bookings and reservations.
So give them a try today! Thanks for reading.