Airbnb and Google Free Booking Links.

GraceSoft team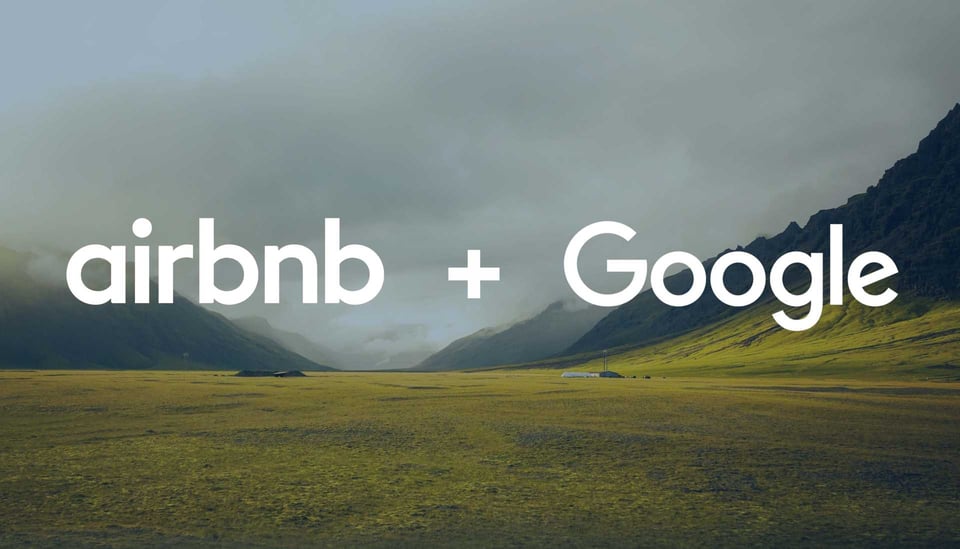 This post will give you a detailed understanding of Airbnb and google Free Booking Links of how it works with your PMS. We will also discuss how it has changed the industry in the past two years. We'll learn more about how to connect Google's Free Booking Link and Airbnb in this post. The recent development of the new Online Travel Agencies (OTAs) took about 6-7 months, which has tremendous potential. OTAs offer plenty of advantages and appeal to those who want to try these big players in the hospitality industry.
Google is working with Online Travel Agencies (OTAs) because they have tons of data, including maps, locations, etc. You can also set up ads on Google free links, a free service for property owners.
Airbnb
According to recent research, with more than 5.6 million active listings worldwide, Airbnb is the leading platform for people to rent out space in their homes or other properties while they are away. With 4+million hosts and 100k cities with an active listing on this service! Airbnb has Listings in 220 countries & regions where people can rent out their homes through this platform. One hundred and ten billion dollars' worth of deals has been booked through Airbnb by its users.
Airbnb Pricing & Reach
Airbnb hosts during pandemic/lockdown have earned $1B since the second quarter of 2019. As global traffic to Airbnb is now 90% organic and unpaid, your chances for new bookings increase every day! AirDNA Data shows that travel in this hemisphere during springtime is 49 percent higher than last year, whereas 26% during pre-pandemic in 2019.
Airbnb- Pricing
No signup fees/credit card costs. No subscription fees. No offline-signing contracts are required to list your properties.Please refer to this link to get more information on pricing
https://www.airbnb.com/help/article/1857/airbnb-service-fees
This link shows the details on how the pricing works. They provide two different module
Split fee
Host fee-

This fee is calculated from the booking subtotal

Guest fee-

Guest service fees are under 14.2% of the booking subtotal (depends on the market)
Host-only fee
The entire fee is deducted from the Host payout. It's typically 14–16% for Traditional Hospitality Listing for Hotels, etc.
Host Protection program offered by Airbnb
Airbnb's Host Guarantee is a great way to ensure that guests won't damage your property. It covers up to USD 1M in damages, and it automatically applies each time you book! By listing their property on Airbnb, hosts agree to be insured, and claims can be filed directly through Airbnb. Please use the link below to https://www.airbnb.co.in/help/article/279/host-damage-protection
Longer stays, more money
Guests are becoming increasingly flexible with their travel plans. The number of guests searching for Airbnb accommodations day-to-day has increased by 41% over the last year, showing that people want to stay longer to find the perfect spot near that interests them.
Google listings (Free booking links)
Google listings are a great marketing tool for any hotelier. With Google Free Booking Links (FBL), you can get free organic traffic and have prices shown in the search results, no matter your budget! We will integrate your property with our PMS to ensure that your hotel appears on Google when guests search for hotels near me or other destinations that meet their needs. Through this feature, you can market your property for free. Also, Google has made this feature free for now. It is a great opportunity at this time when the market is on the rise.
72% of last-minute bookings are made via mobile devices. More than 70% of travelers research their travel on their smartphones. More than 83% of adults choose to book their travel online. A large number of people are searching online and booking their last-minute accommodations. This shows Google plays a significant role in the travel industry.
Booking Engine
One of the most significant things about Google Free Booking Links is using your Booking Engine. Ideally, we will be able to post room rates to Google and stay up-to-date on availability. Google is keen on pricing because they want to accurately reflect the PMS prices pushed to their website and the prices on the booking engine. Therefore, you have to make sure that the pricing is exactly matched.
To make sure that your customers will have an amazing stay, they need to use the booking engine easily. In addition, you should provide pictures and descriptions of each room on their website so that potential guests will know what to expect inside!
We hope this post helped you understand Airbnb and Google's Free Booking Links and its process.