With the influence of social media, a "check-in" takes on a different meaning these days. Many people enjoy posting their locations to Facebook and other social media sites, via their cell phones. If you're a hotel, motel, inn, bed and breakfast, or vacation rental company that has guests physically checking in, why not let their virtual check-ins help promote your business?
For your guests, checking-in on Facebook from their phones is as easy as using the Facebook app and clicking on the Check-In button.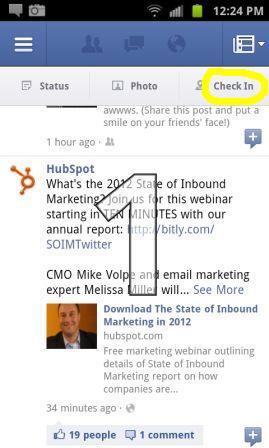 As the business being checked into, your side is a bit more complicated. You want to make sure your guests are checking into the right place, and that it shows up on your property's page. Facebook has instructions for Claiming Places here.
Once you have your hotel or motel's Facebook page created and claimed, make sure you let your guests know to "check-in."