Introducing new interface of calendar & reservation screens

GraceSoft team

Try our all-new interface, which is now implemented on the calendar & reservation screen.
We are excited to announce the release of our newly created reservation screen and calendar. We hope you enjoy using it! This new change makes your experience more seamless with booking times, payments, and cancellations.
What are the changes that have been made?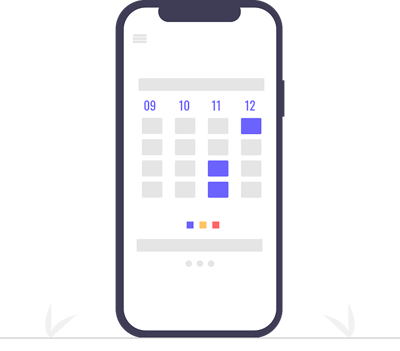 On calendar
We are always at the forefront of innovation and customization, and with our latest update, we're pleased to offer you a sleek new interface for your calendar. You'll find more space as well as a cleaner layout that's adapted to any screen size. A few clicks will help you instantly change colors or textures, make design tweaks to events, create invitation sets-even set hours-long durations! We hope you enjoy what this has done for your creativity. Just tap your way into creating unique calendars that look beautiful on desktop or mobile devices alike. Optimize your day with the new calendar a clean, simple design for clear navigation to all your important events at a glance.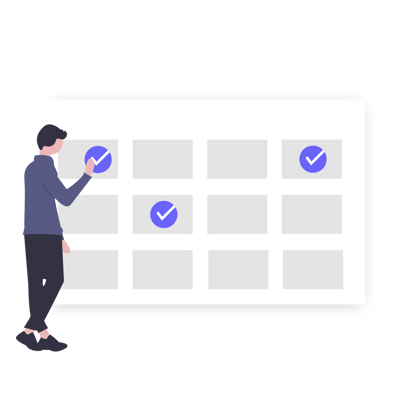 On reservation screen
We are constantly working to improve your experience. We know it can be tough to manage reservations with so many options out there. that's why we want you to enjoy the Gracesoft experience - easy pay, hassle-free cancellations, and payment on the go. The new interface for our reservation process is more accessible than ever before! You can now book meeting rooms, reserve equipment, and set up customization directly from the screen.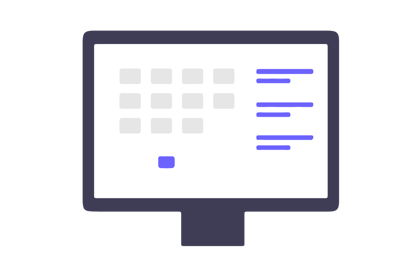 POS (Point of sale)
The all-new POS screen was designed to simplify the day for you! With time logged in for labor and major business details, you can focus on menu planning, pricing, culinary creations & everything that matters. Now when it comes to front-of-house workday management tasks, there are no more distractions at Gracesoft's.
The new user interface of Gracesoft's POS is straightforward, dynamic, and contemporary. The bright colors made for an engaging experience that modernizes your store - all in one system! With this powerful, user-friendly interface managing your day can be done without ever having to break a sweat! With our new interface, you can better serve your customers by quickly uploading their receipts or scanning them in. You don't have to worry about inputting all of the items one at a time either! It's efficient for both you and the customer. Plus, it allows you to ask if they are interested or not! We are constantly striving to give you more tools so that your job is more manageable.

A feature we have added SMS
We have the perfect functional texting solution for your business. For a monthly fee, you can add unlimited text messages to your plan, connecting with clients and employees with ease.
To view pricing, Click here
What was the point of this change?
We've re-engineered the interface to make it easier for you to provide a user experience that is more seamless and intuitive. The new interface is sleekly designed to improve the user's experience. The point of this change was for a more simplified and polished interface that would benefit everyone. So having an easy way to see it would be friendly and having different calendar months would be good.