Essential Building Blocks for your Online Booking System

Jerome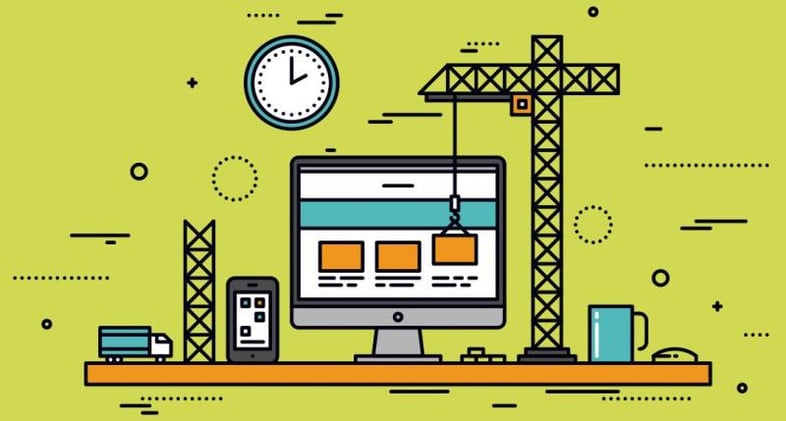 Before we dive into technicalities, let us play a situational quiz:
It's the middle of January and you are planning to take your family on a skiing trip. You find a good location and make a list of resorts to choose from. And now you're ready to research these resorts and make a reservation.
You have two choices:
Resort A : A nice, cozy place that has been in operation for many years. But all the info you could find about the resort was the address and phone number from the yellow pages.
Resort B: A nice resort that has a website with a picture gallery, contact info, maps, list of places around and a widget through which you can make a reservation.
Which place would you choose?
It's quite obvious that you will go for Resort B.
The picture gallery on the Resort B's website allowed to you visualize you and your family staying there and having fun. The map locator on the website didn't make you feel lost and the reservation widget froze the deal and compelled you to make a reservation without having any second thoughts. Thus turning a window shopper into a paying guest!
In short, an online reservation system allows travellers to head to their destination with a few clicks. Some of the essential components of a thorough online booking system should include the following:
Seamless design
Creating an uniform display on your website and booking pages is important. This means using the same fonts, colors and design on the booking page as the rest of the website. With all the scams, folks tend to be skeptical when they find a booking page that's different from the website.
A Captivating image Gallery
It is absolutely key to have an image gallery on the Online Booking system as it helps the travellers to visualize the kind of experience they will be having at your place. A picture gallery will act as a tour guide enabling them to have a look around. As the idiom says," A picture is worth a thousand words."
A Book Now button
An attention grabbing Book Now button is needed to let the website visitors know that you have a system in place to make a reservation online. Button color, size and positioning are some of the important things to consider while setting a Book Now button.
Discount or Promotion option
For certain occasions or seasons you may want to offer a promotion or discount on the booking page to help you seal the deal. If you have the custom of giving promotional offers and discounts, the discount option is something you can't miss. This particular feature will show the potential customers the actual value of the discount they have in hand and will encourage them to make a reservation.
Payment options
Linking a payment gateway to your online booking site ensures a guest committed to their booking with either deposit paid, or payment information submitted as a guarantee. PCI compliance, security and rates are some of the things to be mindful of while choosing a payment gateway.
Calendar date / day selection
Letting your customers choose dates from a calendar view will help them plan well. It also makes them aware of the days of the week they will be spending at your property.
Responsive design
A responsive design makes your reservation system look good in all devices irrespective of the screen size.
Contact info
Make sure to provide your business' location with precision. Displaying your phone number with a country code and google map location can be very helpful for overseas visitors. Having basic contact information like phone, email and address will allow your customers reach you in case they need assistance while making a reservation. This way you don't miss out on opportunities.
Term & conditions page
It is best to have a terms & conditions page that displays the various policies like the general policy, cancellation terms, pet policies, the dos & don'ts. You can let them have a look at it, and agree to the policies before they make a reservation.
Gracesoft's Easy Webrez
GraceSoft's Easy Webrez is a powerful, web based online booking engine that can be set up by you. Using its templates, you can load all your room details, images and property information on your own, without paying a web designer. Easy Webrez is compatible with Easy InnKeeping PMS and major payment gateways like PayPal, Authorize.net and CCAvenue. Easy Webrez includes all of the features mentioned above.
You can add write a description about your hotel, add a picture gallery, set up a payment page, a reservation calendar, a discount option and a terms & conditions page.
You can choose from one of the booking widget templates from here or request for a custom header where we design the widget layout with the same look and feel as your Hotel's website.
Desktop view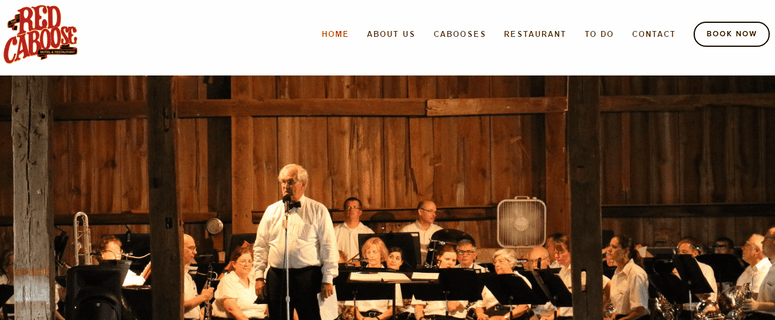 Mobile view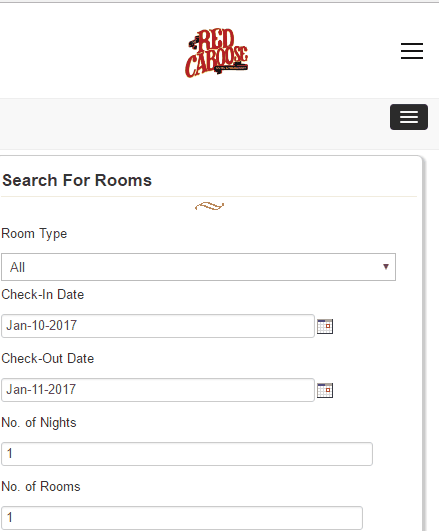 Got a website for your Hotel, Motel, B&B, Condo and planning on setting up an Online Reservation? Drop us a mail and we will build an online reservation widget that is seamless and completely bears the likeness of your website.
You can sign up for a 15 dayree trial of our PMS or write to us at support@gracesoft.com to know more.