Online Booking Software - Easy WebRez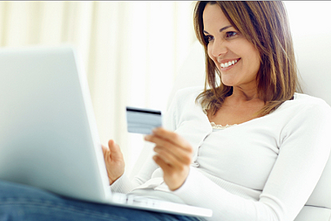 Securing online reservations for hotels has been thought of, as a laborious process. But, in reality it can be simplified. With the growing use of online booking engines, hoteliers and users feel rejuvenated.Many providers (or middlemen) make tons of money through reservations made through their engine, thereby greatly reducing the revenue flowing into the hotel. Gracesoft is proud to release its online booking engine – EasyWebRez, whose sole aim is to process online reservations in a simpler, economical way and in a way that profits the hotelier.

THE NEED:
With the decline of traditional travel agents, hoteliers find themselves in the position of
needing to provide accurate, high-quality, real-time hotel information and room availability directly to guests,who are making travel plans themselves.With the tremendous rise of the Online Travel Agents (OTA),Traditional methods of making reservations have
dropped.The Online Travel Agents rule today's scenario as they have explicit potential to drive new bookings to hotels that need to sell their inventory quickly.With EasyWebRez, everythings works out to be great.
What is an Online Booking Software / Engine???
An Online Booking Engine is essentially a Graphical User Interface that communicates with the Central Reservation System(CRS). For example, a hotel website can have an Internet Booking Engine(IBE) which guests use to check availability and make a reservation request. This allows some reservation records to be added to the CRS automatically by the guest instead of necessitating a hotel manager to manually record a phone or walk-in reservation, saving time and money.
REWARDS:
It is the tool that generates tremendous revenue: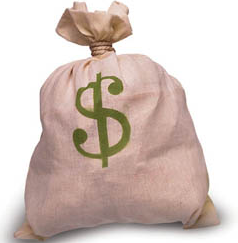 Certainly! Imagine that before there would be emails going back and forth for several times before the guests know if you have rooms available and at what rates, or you would like to offer them something special, then it would be another round of back and forth email communication. With EasyWebRez, you simply short-cut this process and making it simpler for your website visitors to make a decision to buy your hotel rooms from your own website.

It is a tool that increases efficiency:
Just stop guessing about how this might work out efficient..The efficiency can be explained in terms of accurate and on-time confirmation for your guests.This in turn , increases user experience two-fold ,and greatly transforms Customer Relationship.
More profits?
Yes, you could aim for that. But certainly, this will have to come from careful planning and successful implementation. By installing EasyWebRez ,we can not guarantee you to be expecting a tremendous inflow of reservations from your own website . You will also need to implement an online business strategy. By partnering with us, we will provide you with solutions to ensure that your hotel will be doing well with more online bookings!
Benefits of using EasyWebRez:
Real time reservation. With an Online Booking Engine, you are 100% certain to close a deal with youe prospective guests. Guests, on the other hand experience a new level of satisfaction.

Easy to add to any web site.

Immediate and customizable confirmation e-mails.

Custom online discounts. "Promo Code" function allows your guests to book direct with you at lower rates. Hence, shifting bookings from OTAs to your own website.

Book by either room type or for the smaller property by room name.
You provide a more professional service. Using EasyWebRez rejuvenates the way you handle online reservations. It becomes more professional on your end.

Abundant time-saver.

It reduces costs!

You can have your guest's personal information for your database.

Work with us as your Booking Engine partner, and we will provide you with an expert solution on how you can potentially increase your hotel website bookings to an unprecedented level.

TRY OUT OUR NEW PRODUCT....