Easy InnKeeping, a Front Runner for 2017

Jerome
We got some great news to share with you all.
We are placed in the Hotel management front runner quadrant for the year 2017.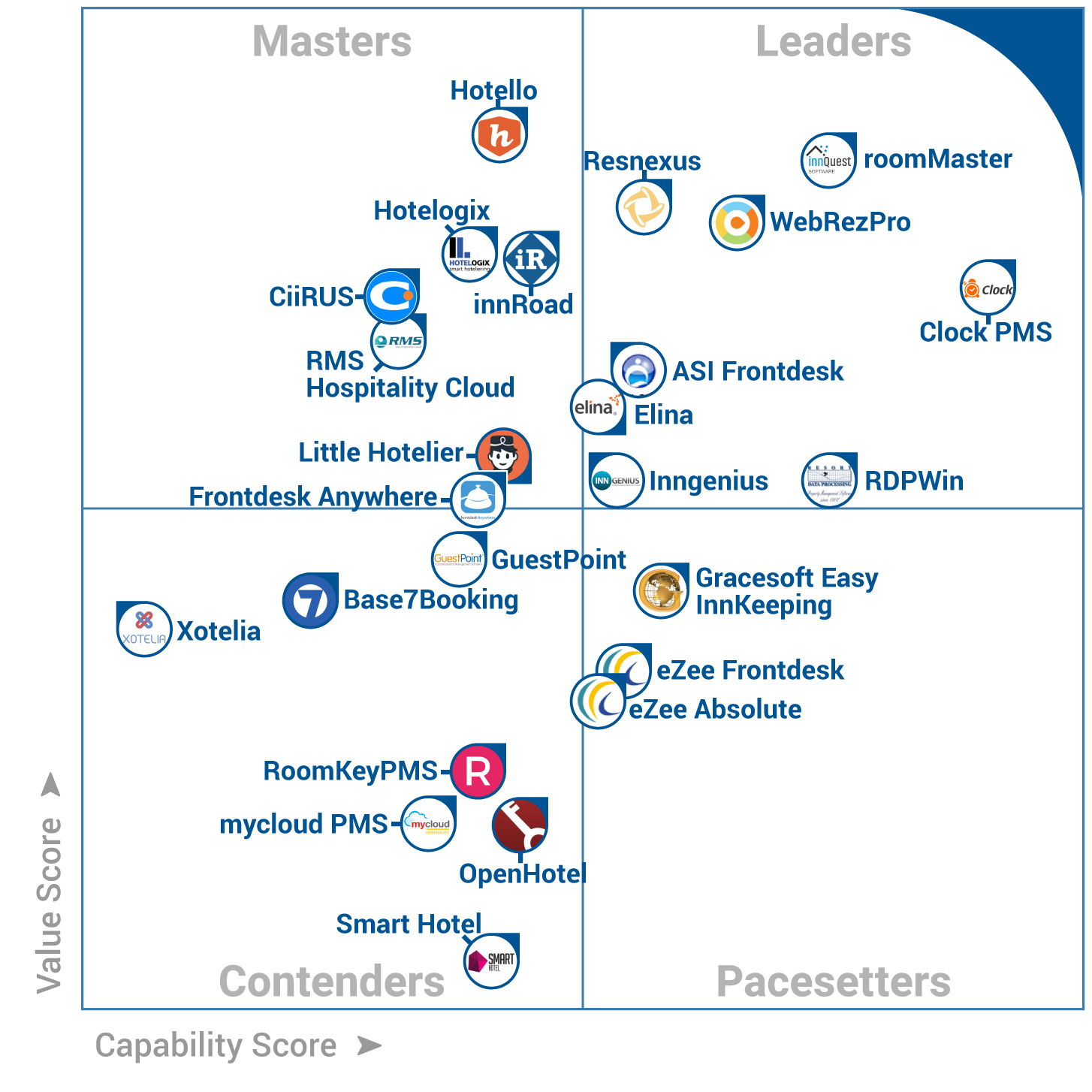 Software Advice's FrontRunners quadrant is focused on the North American Hotel Management software market. They identify this set of core capabilities for the Hotel Management software category: reservation management, front office and housekeeping management, as well as at least one of the following: point of sale and/or maintenance management.

All products in the quadrant are top performers. Small businesses can use FrontRunners to make more informed decisions about what software is right for them. To create this quadrant, they have evaluated over 130 Hotel Management products. Those with the top scores for their capability and value made the quadrant. This means that all products that qualify as FrontRunners are top-performing products in their market! In addition to this, GraceSoft's Easy InnKeeping has been rated 4.5/5 for Customer satisfaction, 4/5 for Ease of use and 4/5 overall in Capterraand 4.23/5 in Getapp. And also some of our happy customer have expressed their delight through the software reviews. We would like to highlight a few:
I have used this product for 7 years and it is amazing! Easy to use and service is unbelievable.. any time and day they will be there!
-Shelli Lachance,Owner, Flip Flop Beach Rental
We are very happy with this software. Easy to use and the view is easy to the eye. We have looked at other programs and they were cumbersome to use and not eye friendly. I would recommend this software.We had a few features that we wanted and GraceSoft was able to work with us to make the program work for us.
-Janine Baird, General Manager, The Morgan State House
We are grateful for all your support and patronage. We wish to server you better in the days to come.