One update ! Much delight | EasyInnKeeping

Jerome
Yes! You heard that right.

The new update roll out covers a vast area from speed, user experience, interface enhancement, simplification of complex group bookings, transaction reports and inclusive GST tax compatibility for our friends in India.
UI & UX


We have done a major revamp of the application screens to make all the complex operations as simple as possible. Now, you don't have to make as many clicks as you once did inside Easy InnKeeping.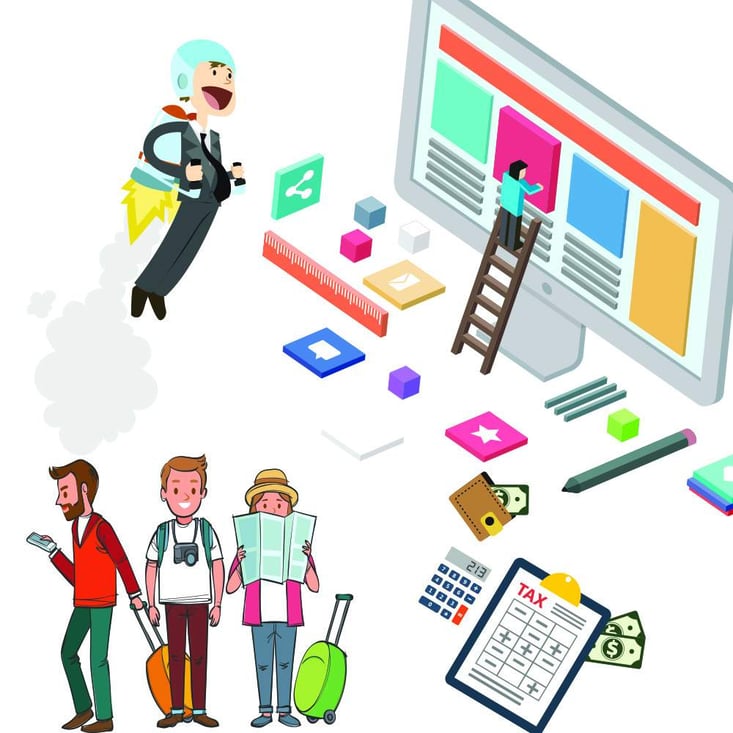 Look, try and tell us what you think.

Group booking & Group billing

Group bookings were a pain. But not any more. With the new update, you can group individual bills and split group bills into individual ones. There are smaller enrichments deployed to improve the group booking functionality of the software.
Payment type reports
The new payment Type report has been updated with a new column for transaction id and also a separate filtering option for live payments.
Calendar view
Switching between calendar views and glancing reservation will now be much easier than before. You can switch between room name and room type calendar views with just a click. We have also added a date picker to the block room menu to save you some precious time.
GST compatibility for India
India has become one among the 160 countries to bring GST tax as a part of its economy.
Any new Tax calculation might seem like a turmoil but remember there is always a saving GRACE!
The software is GST ready.
Well, that's not all. We have fixed some of the bugs that you reported to our customer support team. We are grateful for having users like you.

You can see the entire release documentation our product website after the release.