CEO & Director New Business Development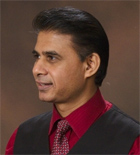 Gideon Stanley, CEO and founder of Grace Software, Inc. designed his first reservation system in 1993. Before starting the company, Gideon pursued an MBA in Software Design and rose quickly to a management position in one of the top ten software development companies.
Committed to providing "user friendly" applications, Gideon authors the Technology Trends column in the B&B Journal. Gideon Stanley enjoys engaging attendees and communicates with passion about the juncture between technology tools and management success.
Director of Finance & CFO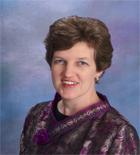 Sarah Stanley, CFO, has worked with Grace Software, Inc. since its inception in 1999. Over the years she has gained experience in several departments of the company. During several years as Office Manager Mrs. Stanley oversaw policies and training and operation procedures for the following departments: customer service, technical support and development. Currently as CFO, she maintains risk management, financial and operational strategy and produces required legal and financial reporting.
Director International Markets

Dr. Jose V. Pascua, International Markets Director has worked with our CEO Gideon Stanley on various projects over the last 10 years and then officially joined Grace Software, Inc. in 2013. Jose was born and raised in the Philippines and has received an academic education in Philippines and in the USA. He has travelled to over 83 countries consulting and training business leaders, church leaders and governmental leaders. From 1974 to 1988 he worked with Demos Shakarian and Full Gospel Business Men's Fellowship International as the manager of the Global Outreach Department and International Coordinator of FGBMFI. In 1988, Jose launched the Joshua Generation International Network that trains and outreaches in the form of Presidential Dinners, Global Leaders Summits, Business Leaders Training, Conferences, Pastors Leadership in various countries. We are excited to have him contribute his knowledge and help our company expand into a Global provider of Cloud Based Software Solutions.